Back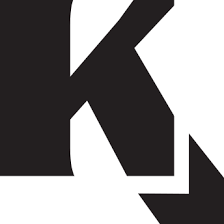 Kalos Services
236 Hatteras Ave Clermont Florida 34711
Hiring Manager:
Nathan Orr
Refrigeration Apprentice
Apprentice must be familiar with the components of various manufacturers' refrigeration systems
Estimated yearly pay:
Varies + Overtime
Full time

$Varies depending on experience
per hour
We are hiring for apprentices in the commercial refrigeration trade. Whether you are just getting out of school and looking for direction in life or wanting to start over with a new career, Kalos would like to learn more about you.
We are seeking applicants who will work under our senior technicians to learn how to repair commercial refrigeration systems. We have a thorough training regime and access to many quality resources to enhance your learning. You will learn how to diagnose and solve a wide range of problems in the field. At Kalos, it doesn't matter where you are when you get here. What matters is what you make of your career. It would be our honor to offer you a hand as you take that first step into the HVAC/R trades.
Company culture
When we started Kalos we were OVER the bad service, broken promises and issues swept under the rug at the customer's expense. We had seen this at other construction and service companies and we vowed to do the right thing no matter what.
Because of this we have corrected mistakes on many occasions even when customer's hadn't noticed anything wrong. We commit to treating others the way we would want to be treated, not only when it's easy but ESPECIALLY when it's hard.
Our internal training methodology
Kalos is an equal opportunity employer. We hire and promote based on attitude, skill, experience and emotional intelligence NOT based on age, religion, race, gender, sexual orientation or health history. Ex-military and all people of diverse backgrounds and creeds are encouraged to apply.
Kalos Services is a drug-free workplace. We drug test upon initial hire, after any and all accidents and whenever there is probable cause.