Back
The White-Rodgers Sensi Touch 2 smart thermostat is an upgrade in quality and comfort. Its sleek, lightweight design, glass touchscreen, and easy installation make it a favorite smart thermostat among consumers. Recent studies show that the Sensi Touch 2 outranks all competitors in its price range as the consumers' preferred smart thermostat. Each thermostat comes with up to 15 room sensors, making the Sensi Touch 2 suitable for homes of all sizes.
The room sensors monitor heat and humidity, and they allow customers to prioritize comfort in certain rooms of the house. These sensors try their best to keep the temperature balanced, preventing uncomfortable hot and cold spots in a given area. Learn more about the room sensors at https://hvacrschool.com/sensi-sensor.
Industry professionals also have access to in-app and printed contractor branding, so you can put your company's name on the thermostats. Pros also have access to dedicated accessory terminals for humidifier integration and an app that helps them significantly reduce their callback rates. Become a Pro today and experience all of Sensi's benefits for yourself at https://hvacrschool.com/sensi.
Sensi Touch 2 smart thermostats come in 2 colors, each with a unique product number: white (1F96U-42WF) and black (1F96U-42WFB). The room sensors' product number is RS01-SG.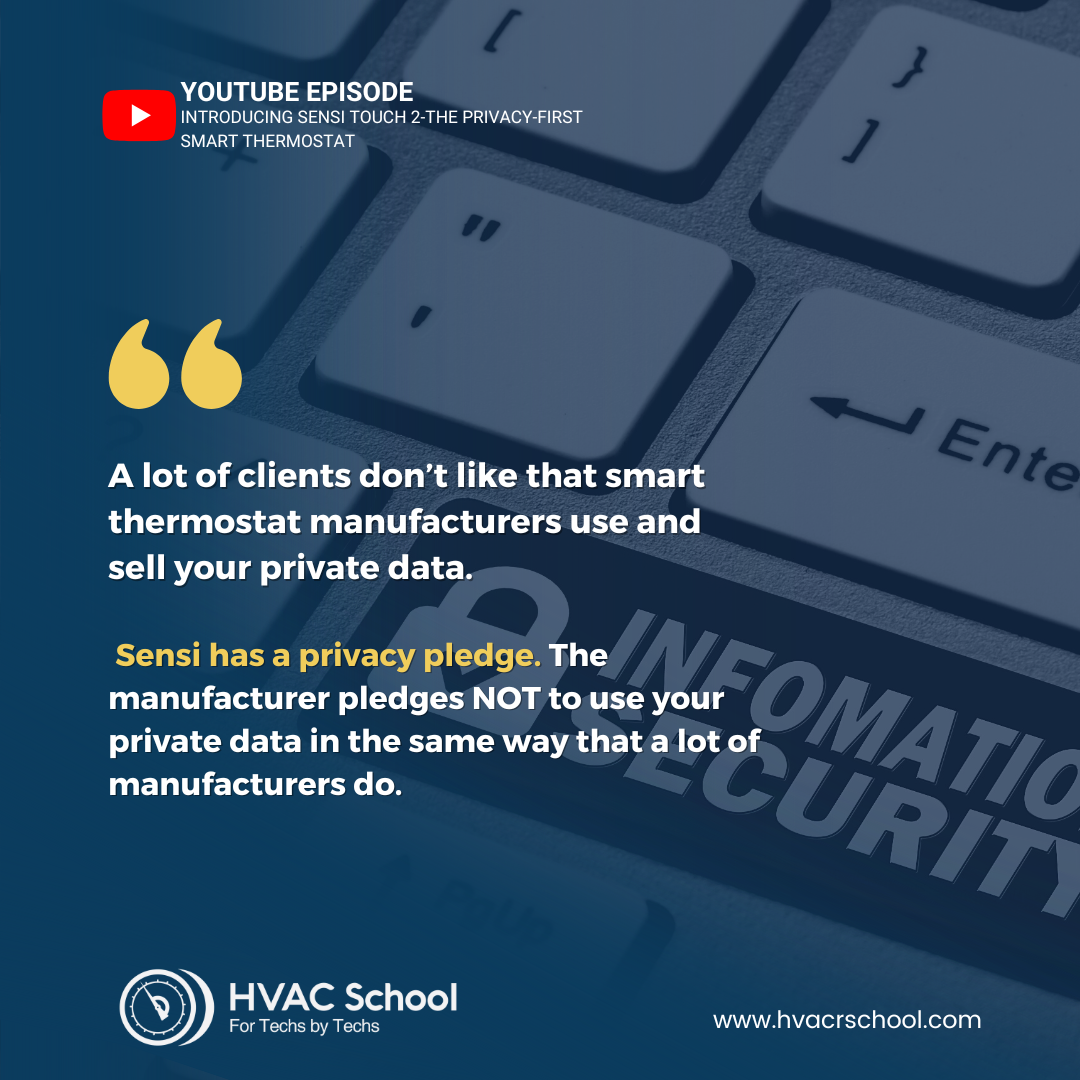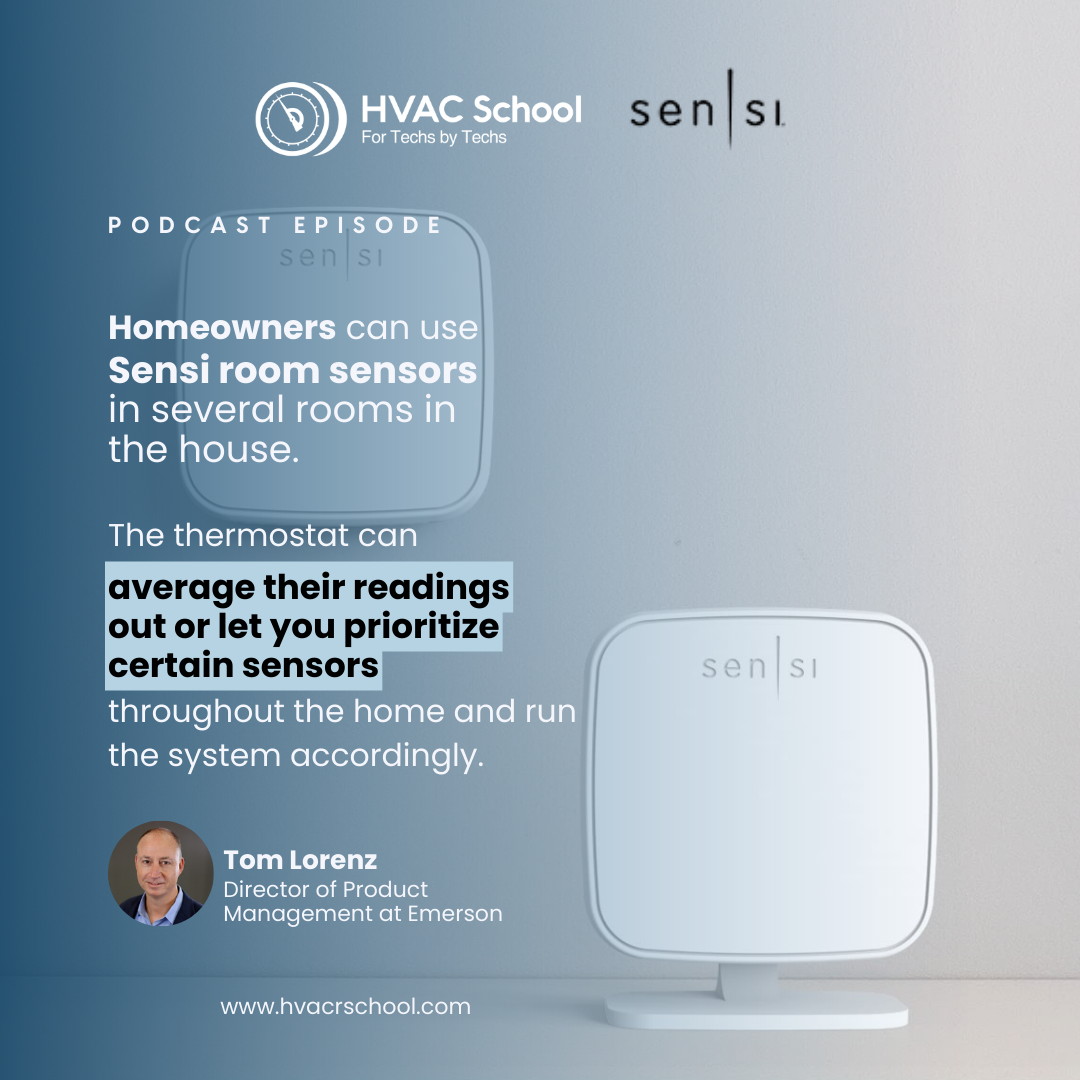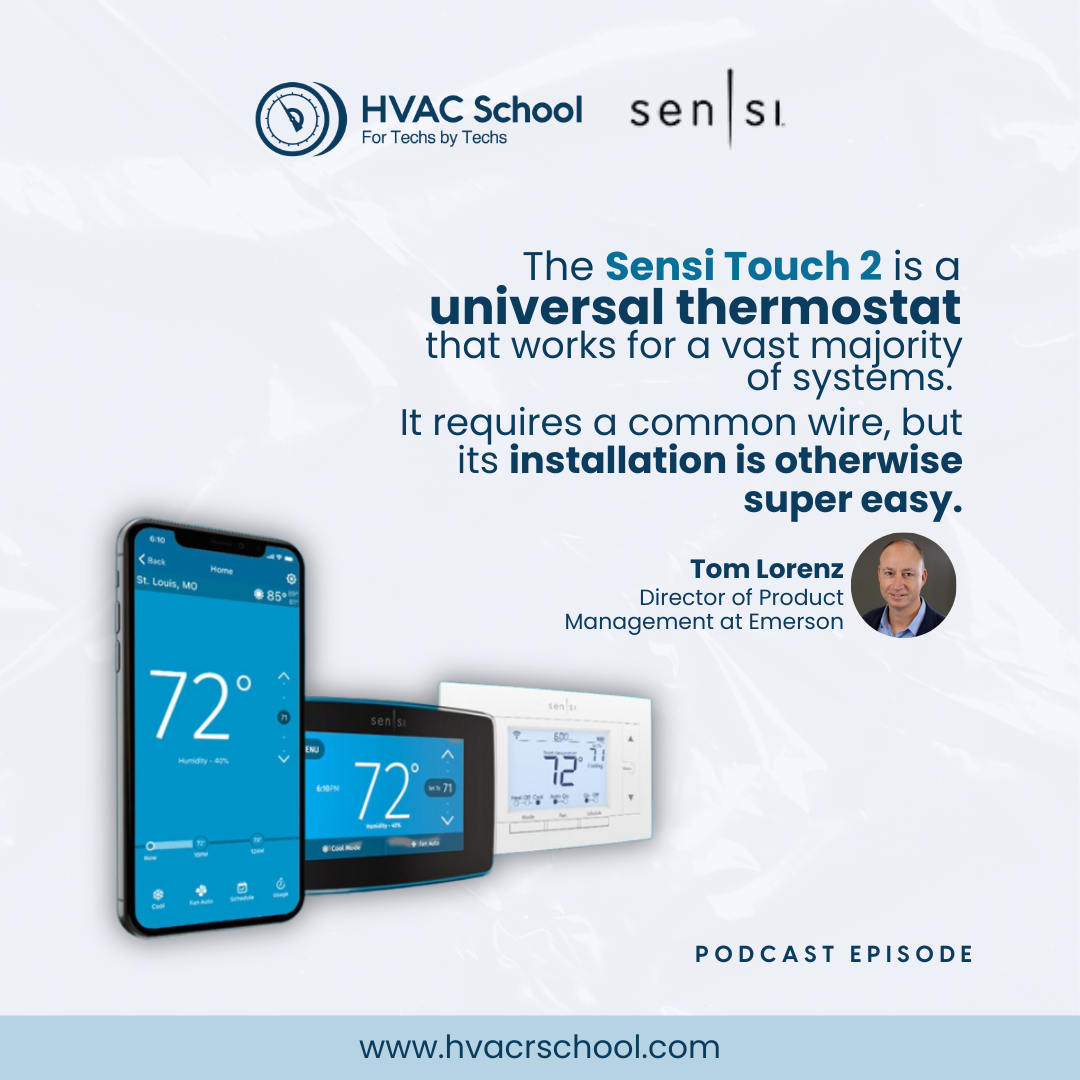 ---