Back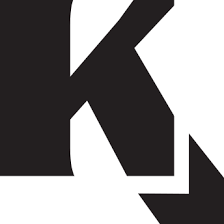 Kalos Services
236 Hatteras Ave Miami Florida 33101
Hiring Manager:
Jesse Claerbout
HVAC Service Technician
Experience in A/C service
Estimated yearly pay:
Varies + Overtime
Full time

$Varies depending on experience.
per hour
We are hiring new A/C service technicians for our light commercial division.
Our commercial technicians work on single-split or package HVAC systems in storage units, restaurants, and small shops. They perform diagnostics, repairs, and preventive maintenance work. Troubleshooting and repairs require familiarity with HVAC systems, excellent observational skills, and knowledge of tools and parts. Preventive maintenance includes cleaning drains and coils, checking controls, inspecting electrical components, etc.
We are hiring light commercial HVAC technicians in the Clermont, Miami, and West Palm Beach areas of Florida. 
Company culture
When we started Kalos we were OVER the bad service, broken promises and issues swept under the rug at the customer's expense. We had seen this at other construction and service companies and we vowed to do the right thing no matter what.
Because of this we have corrected mistakes on many occasions even when customer's hadn't noticed anything wrong. We commit to treating others the way we would want to be treated, not only when it's easy but ESPECIALLY when it's hard.
Our internal training methodology
Kalos is an equal opportunity employer. We hire and promote based on attitude, skill, experience and emotional intelligence NOT based on age, religion, race, gender, sexual orientation or health history. Ex-military and all people of diverse backgrounds and creeds are encouraged to apply.
Kalos Services is a drug-free workplace. We drug test upon initial hire, after any and all accidents and whenever there is probable cause.