Get Tech Tips
Subscribe to free tech tips.
Is It OK To Top Off With R410a?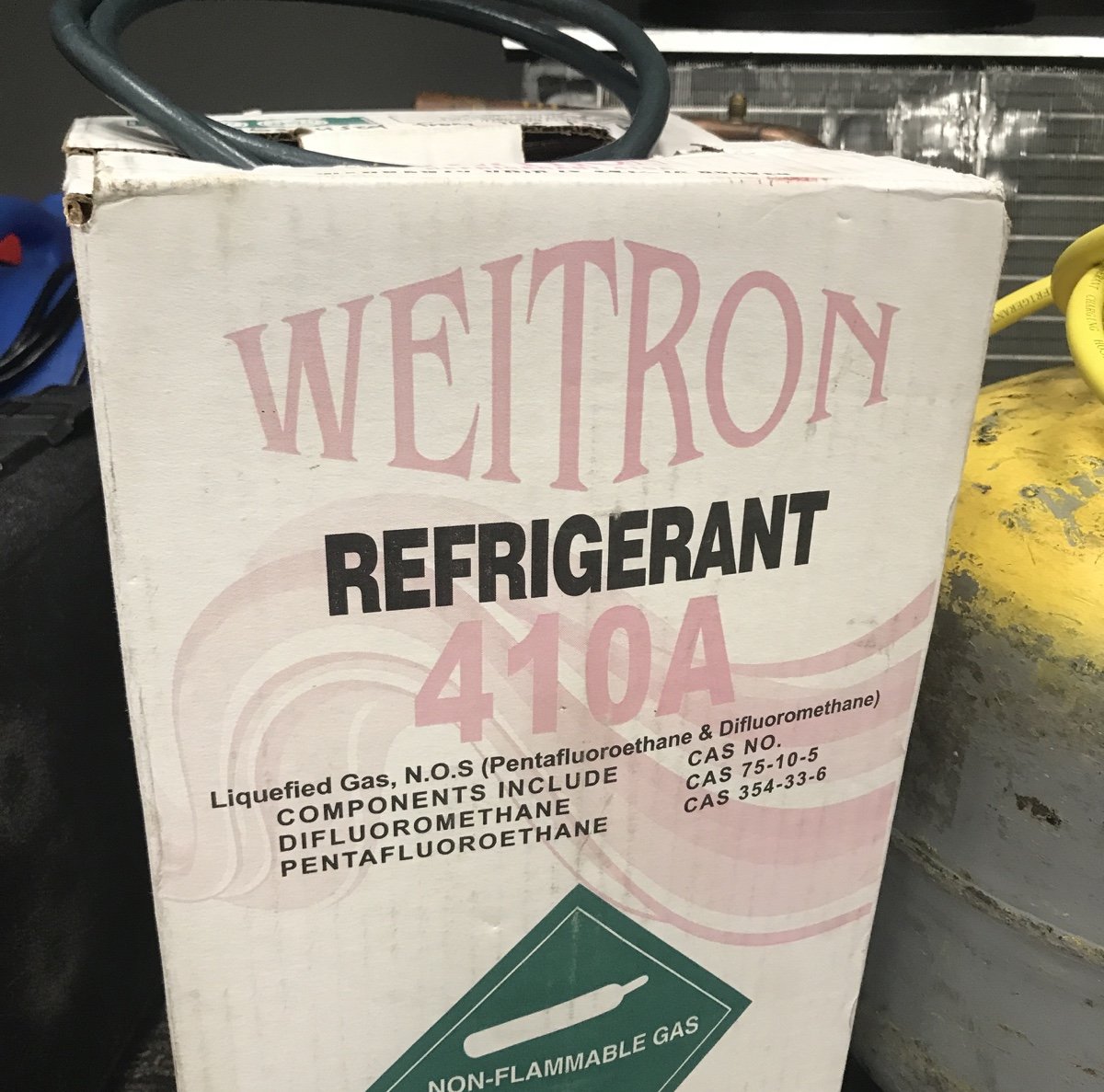 I am consistently surprised by how much false information still circulates out in the field, and one of the ones I hear often is the idea that you cannot or should not "top-off" or recharge R410a systems on top of an existing charge of R410a when the system is low.
So, to be clear, before we move on, it is 100% OK to add to an R410a charge without fear of any significant fractionation. If you want more information about fractionation, check out this article.
R410a is a near-azeotropic blend of 50% R32 and 50% R125. While it has a tiny amount of temperature glide, you can still work with it like a zero-glide (azeotropic) refrigerant for all practical purposes.
Some people fear that if the refrigerant leaks out in the vapor phase, one refrigerant will leak at a higher rate than another, which could change the blend as it leaks.
While this can (and does) occur with high-glide refrigerants, it has been proven that this is most likely to occur in very slow leaks during long periods of storage when the refrigerant is not moving. An example would be a high-glide blend in a tank with a slow leak at the valve on top. This is the worst-case scenario and an example of where fractionation can be a real issue.
In a running system or a system that runs most of the time, it is unlikely that fractionation would pose an issue because the movement of the refrigerant in the circuit mixes the refrigerant and prevents one part from leaking significantly faster than another. This study by Purdue covers this concept as it relates to flammability risks.
The practice of charging blends in the liquid phase still makes good sense because fractionation, to the extent it occurs, is still most likely to pose an issue in a static vessel like a tank, and charging in the liquid state is just cheap insurance against fractionation.
But once again, it does no harm to top off an R410a system with R410a. This is NOT to say I'm advocating recharging systems without finding and repairing leaks where possible, just that fractionation isn't a reason not to do so.
—Bryan
Related Tech Tips