Back
Free Tech Support w/ Clifton Beck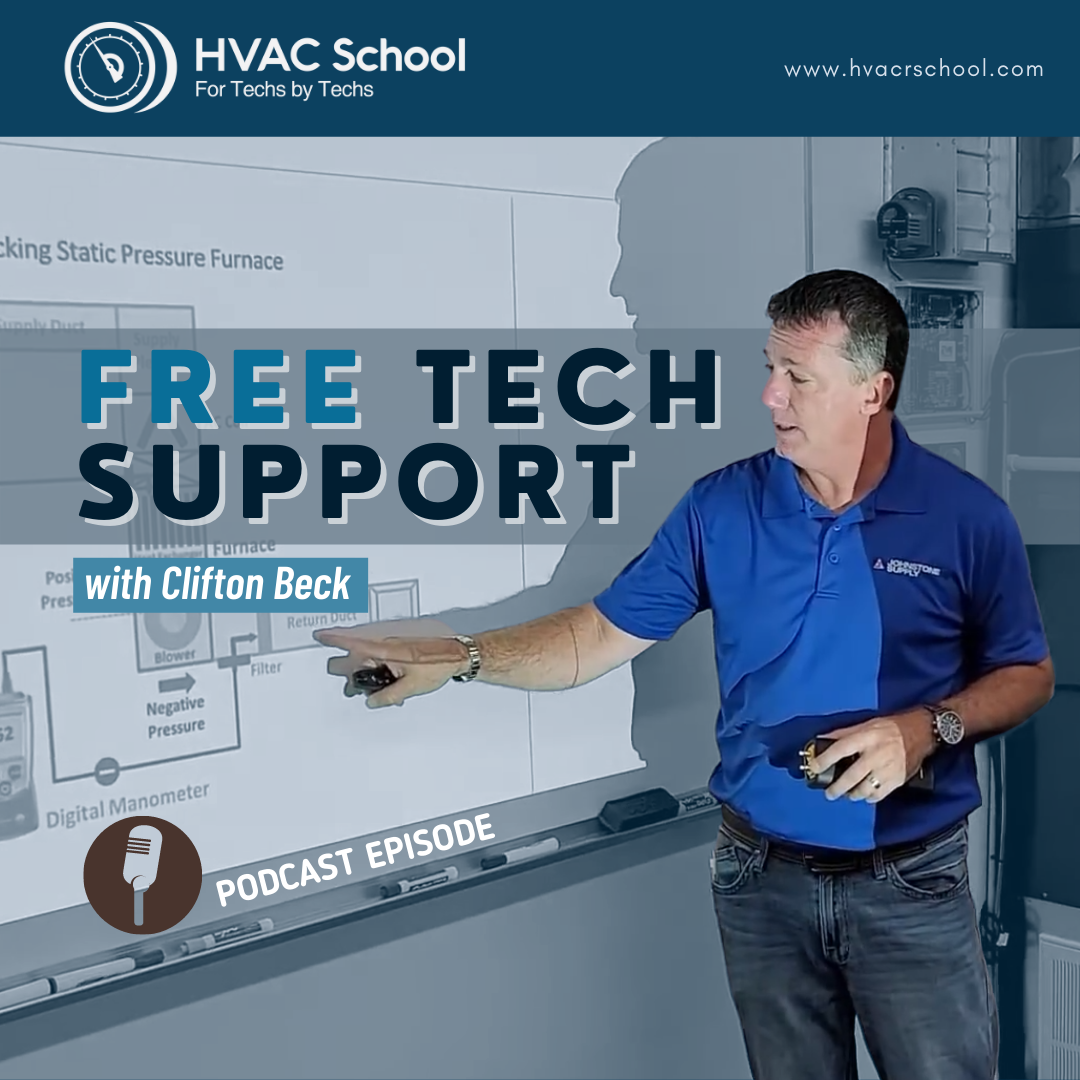 In this short podcast episode, Clifton Beck joins us to talk about Bluon's free tech support and resources available to technicians and installers.
Clifton has been very in touch with the HVAC technician community since he got his start in the trades, and he has taken that into tech support. He has noticed that the inefficiency in our industry tends to come from poorly learned practices, and working in tech support is a way for him to do his part to spread better practices while helping others.
Lately, Bluon has become more of a tech support business. The new shift to focus on innovation has prompted Bluon to shift from making equipment more efficient to making technicians more efficient. The whole HVAC industry relies on that progression from developing on equipment to people.
Tech support consists of answering calls but also creating training videos and creating layers of technician education and development. Manuals are just part of the picture; tech support helps with part identification AND the sequence of operations. Tech support reduces the amount of time it takes to learn about a part or locate components, which makes technicians more efficient and strengthens our industry.
Overall, tech support calls are opportunities to train technicians to do better; they don't just have to give away simple answers that don't really help anyone.
Clifton and Bryan also discuss:
Bluon's growth
Trends in tech support calls
Tech support and community involvement
Feeling accomplished as a tech support representative
Learn more about Bluon's free tech support on the Bluon app, or you can check out bluon.com.
If you have an iPhone, subscribe to the podcast HERE, and if you have an Android phone, subscribe HERE.
Check out our handy calculators HERE.
Check out information on the 2022 HVACR Training Symposium at https://hvacrschool.com/symposium/.