Get Tech Tips
Subscribe to free tech tips.
Don't Forget the Service Wrench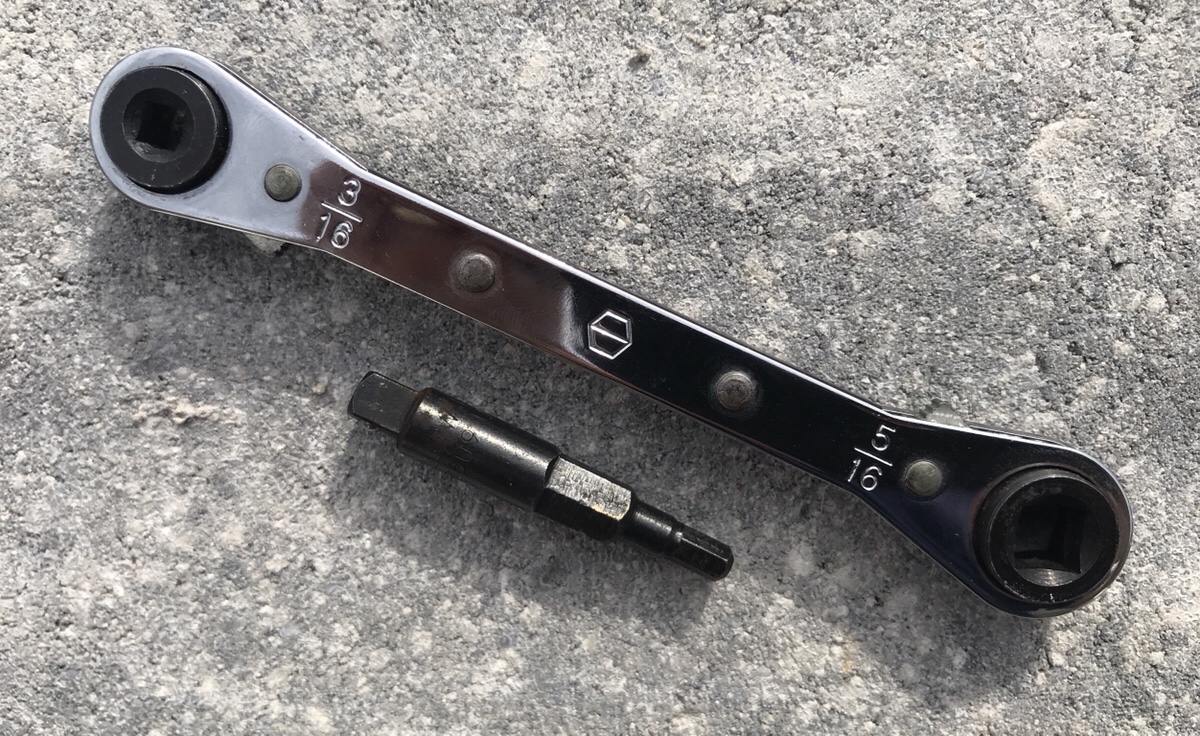 One of my most popular YouTube videos goes over how to adjust TXV superheat. It's a very simple little video that I did at my desk, and the other day I got this comment:
"Good Video but I hate to say this BUT, with the title SCHOOL, why would you show the public an instructional video depicting the use of an adjustable wrench on a valve stem? Service valves, valve stems on TXV's and Acetylene tanks should NEVER be touched with anything but a service wrench… Its hard to unlearn bad habits"
It was a well-deserved rebuke; in my haste, I used an adjustable wrench to show the adjustment of the TXV stem rather than a service wrench.
The refrigeration service wrench is as much a staple of the HVAC/R industry as a gauge manifold. It's really just a square drive ratcheting box wrench, usually with several sizes built-in with 1/4″, 3/16″, 5/16″, and 3/8″ being the most common.
There are many purposes for the refrigeration wrench, including:
Opening and closing acetylene tanks
Adjusting TXV superheat
Opening & closing multiposition service valves to the back seat, front seat, or neutral seat
Opening typical residential HVAC Service valves using a 3/16″ (liquid line) &  5/16″ (suction line) combo hex key (shown below)
Adjusting other square refrigeration valve stems
Adjusting 5/16″ square-headed blower/fan set screws (credit: Tony Hilliard)
Josh Olson also gave us a great tip for using service wrenches AND adjustable wrenches for service valves. You take the service wrench in one hand and the adjustable in the other to loosen the packing on the valve before making adjustments to the stem. You can also check out Mueller's bulletin HERE for more information.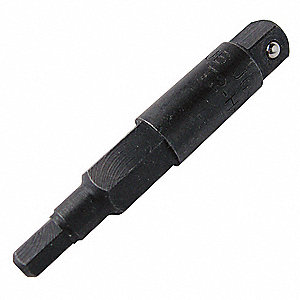 The primary lesson is that whenever you are making an adjustment on a device, tank, etc., you want to use a tool that will do the least amount of harm by damaging the stem edges, as well as use a tool that will apply the correct amount of force without providing enough torque to break anything.
A refrigeration wrench fits the bill in many applications, and in general, getting away from adjustable wrenches is a good idea anyway.
—Bryan
Related Tech Tips