Get Tech Tips
Subscribe to free tech tips.
Why is 240V called "Single-Phase"?
This is a quick article from the archives that got a big response 4 months ago. I also just did a Facebook Live video this morning baring my soul on the topic of flowing nitrogen in response to an email.
Enjoy.
Why is it called single-phase 240 when there are two opposing phases?
I wondered why we called two 120v opposing phases "single-phase 240" for years.
Then someone pointed out to me that a typical "single-phase" pole transformer only has one power leg entering and two coming out.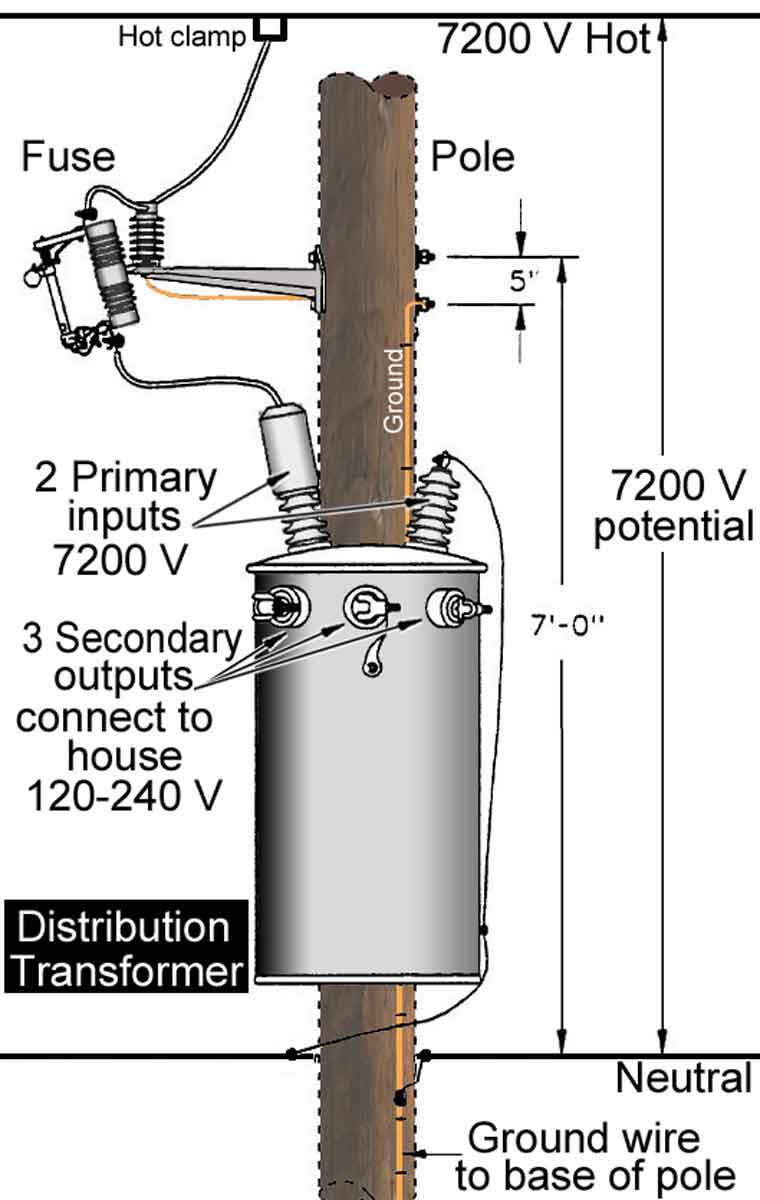 That freaked me out. How can a transformer primary be one phase, a SINGLE sine wave, and put out two perfectly opposing sine phases?
It's just two separate winding wraps in OPPOSITE directions on the secondary. Stupid simple, but I just never knew it.

So, unlike a three-phase service that uses all three power phases from the power supply, the single-phase service only uses one. The second phase is "created" in the secondary of the distribution transformer itself and is the same "phase" but opposite.
Pretty cool.
—Bryan
Related Tech Tips