Get Tech Tips
Subscribe to free tech tips.
What is a GFI?
First off, the correct acronym for a GFI (ground fault interrupter) is "GFCI" (ground fault circuit interrupter). The purpose is to act as a safety device to protect from electrical shock. GFCIs are important components of electrical safety.
GFCIs can be built into outlets, circuit breakers, and even extension cords. We generally use them for safety in wet environments like bathrooms, kitchens, and outside the home.
A GFCI measures the difference in current between the line (hot) and the neutral. When even a slight difference exists between neutral and hot, the GFCI will trip. A difference between neutral and hot indicates that some of the current is "leaking" to ground instead of being carried properly on neutral.
An example would be if you had an electric drill plugged into an outlet outside and the cord plug were to fall into a mud puddle. If there is no GFCI, some of the current will go out of the plug to ground through the puddle; that would cause hot to carry more current than neutral. So, the puddle becomes a potential shock hazard. If the circuit were protected with a GFCI, it would trip immediately when the imbalance was detected.
Another nice thing about a GFCI is that it can help protect a circuit that does not have an equipment ground, such as tools and appliances with two-prong cords or two-conductor outlets.
Not to be confused with an AFCI…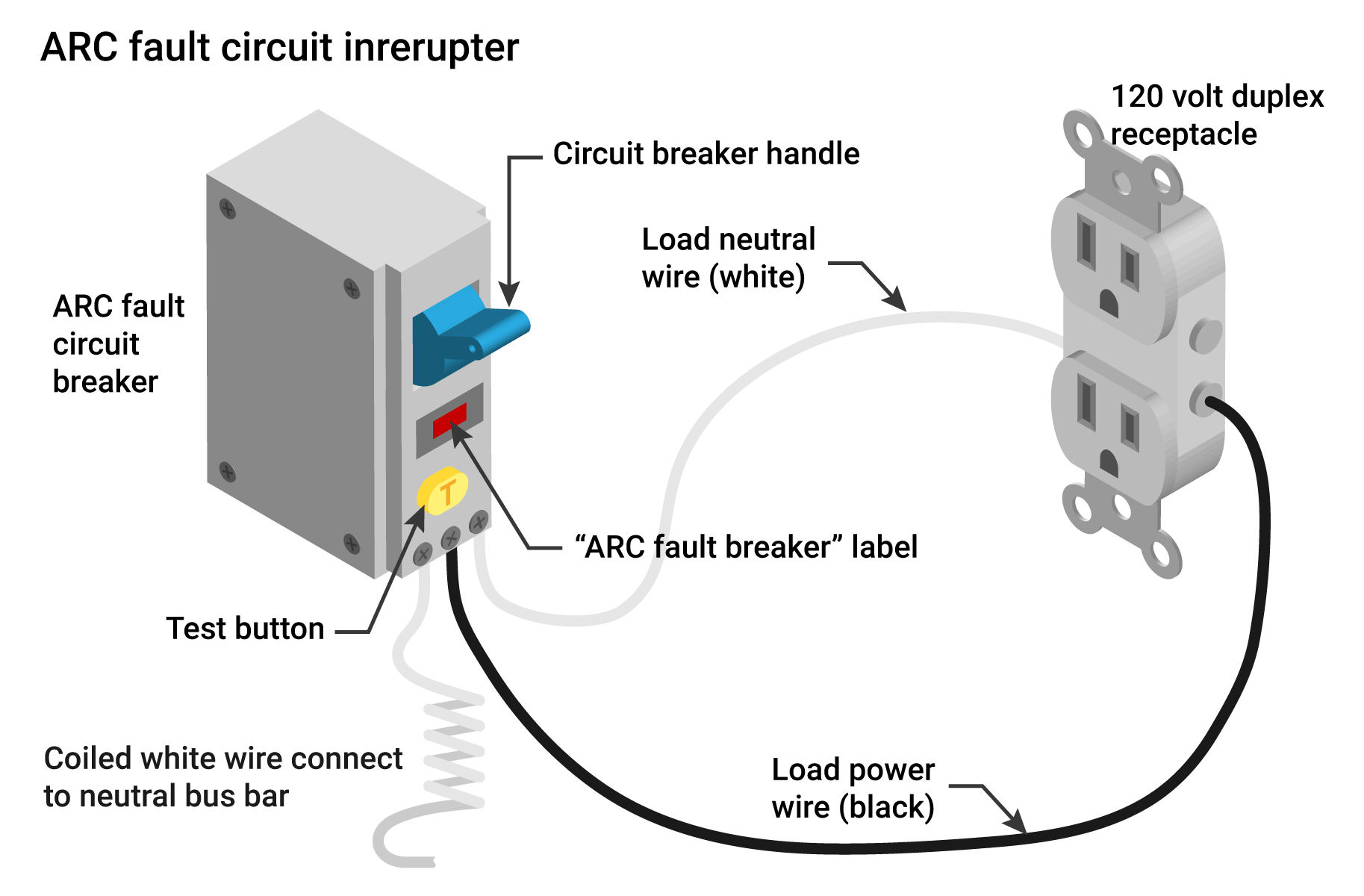 It's easy to confuse a GFCI with an AFCI. The latter stands for arc fault circuit interrupter, and it trips when it detects possible arcing conditions.
AFCIs are a bit more complex than GFCIs. GFCIs trip when there's a significant difference between hot and neutral, but AFCIs trip when they detect irregular sinusoidal wave signatures; if an AFCI detects an arc signature, it breaks the circuit. Both types of circuit interrupters have the same end result; they're just triggered by different sets of conditions.
Also, simply put, GFCIs prevent electrical shocks. AFCIs prevent electrical fires. Both protect human life; they just do it differently.
—Bryan
P.S. – If you want to read a follow-up to this article where I respond to a technician's question, you can check it out HERE. Many other techs have chimed in on the matter in the comments, too.
Related Tech Tips