Get Tech Tips
Subscribe to free tech tips.
Troubleshooting For HVAC/R – The Don't List
This article is the second in a 5-part series by Senior Refrigeration and HVAC tech Jeremy Smith.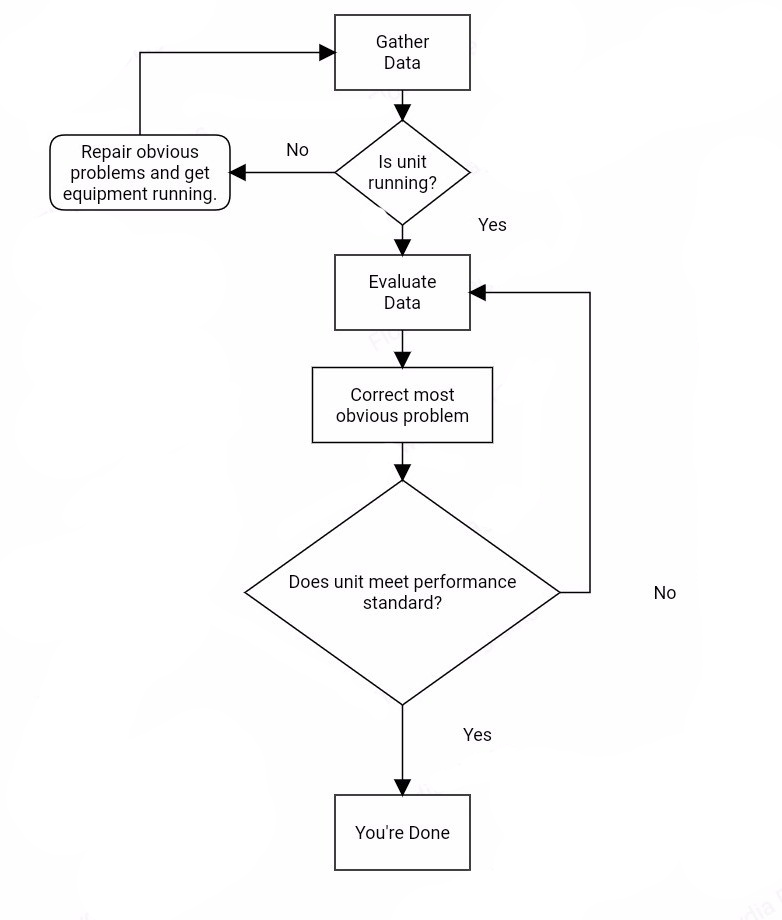 The Ground rules
I've spent some time thinking about troubleshooting and the processes and procedures that I use to find problems. Not the "why isn't my air-conditioner running?" problems, but the "Things just aren't quite right"-type problems—the really difficult ones. I've boiled it down to a sort of flowchart to simplify things. We'll take the flowchart step-by-step, explaining each step as we go along.
There's something to keep in mind as you read this: there is no step-by-step, color-by-number guide to troubleshooting. I'm not trying to give you a magic wand to wave at broken air conditioners because such a thing doesn't exist. Troubleshooting is more of a "can-do" attitude combined with experience and some applied critical thinking.
First thing, let's start with a couple of "Don'ts" when troubleshooting:
#1. Don't rush
Yes, I know that many of us get piled up under a load of calls and can be pressured to rush through them to get home to the family. Yes, I know the boss or dispatcher (or both of them) are calling you every 10 minutes, asking if you're done and ready to move. Yeah, I know the customer is breathing down your neck to get the machine running. This is probably the hardest part of troubleshooting. You NEED TO block that stuff out. You need to take your time and work through the problem methodically.
#2. Don't assume
Follow your troubleshooting procedure through to the end. Taking shortcuts is almost as bad as allowing yourself to be distracted. Over the course of a couple of articles, I'm going to share my troubleshooting processes and procedures. Hopefully, I can give you some tips to build a process that will help you to be better.
Part 3 is coming tomorrow
—Jeremy
In case you missed it, here's the link to Part 1.
Related Tech Tips