Get Tech Tips
Subscribe to free tech tips.
Thermal Expansion & Dissimilar Metals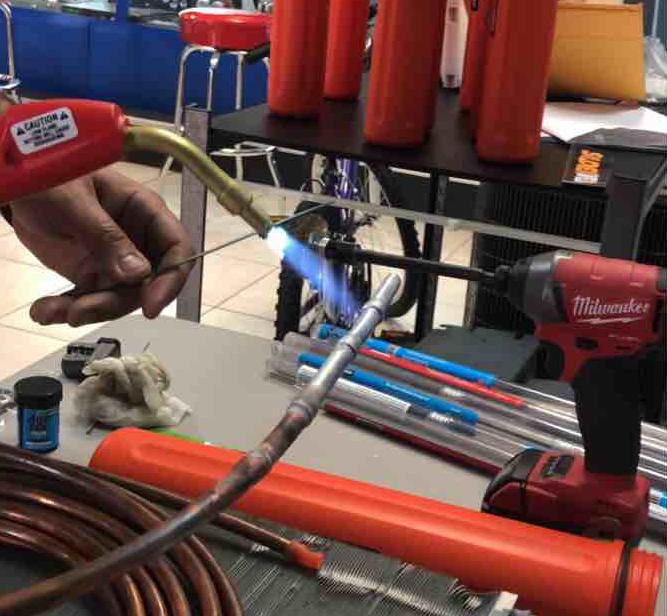 Dissimilar metals, like aluminum, copper, brass, and steel, are some of the main metals one may experience in their trade, and few people are comfortable working with dissimilar metals. They don't trust their brazed joint, or they are afraid of melting away material. To put some of the nerves of those in the field at ease, let's understand our metals with a specific focus on thermal effects on structures of metals.
To review the extreme, we theoretically come upon a copper and aluminum joint. The plan is to braze the two together, with my copper being my male and the swaged aluminum as my female. I find an applicable alloy, and bam!!! Would you look at that nice joint? I quickly cool the joint off by applying a wet rag to it then tugging on both ends, which separates the two alloys completely.
What the flux!!! The only thing I can think of that I did not do was clean my joining metals.
Our issue here goes much deeper than a proper cleaning.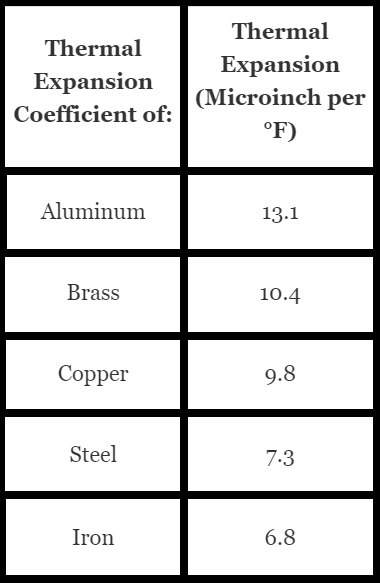 Each material has a different response to heat, which is characterized by its thermal expansion coefficient. The thermal expansion coefficient represents the amount that the material expands per degree increase. It is important to know that whatever the solid expands when heated, it also contracts when cooled but not necessarily at the same expansion rate.
Each time you are cycling through expansion and contraction, you are altering the structure of the metal and reducing its ductility or ability to flex without becoming brittle.
What should we consider when working with two different (Dissimilar) metals?
Melting temp of brazing alloy and brazing metal
Metal thickness
Brazing metal ductility
Heating and cooling rate of joint
The heating rate of the torch being used
Galvanic corrosion between the two dissimilar metals
Oxidation of the metals heated
Referencing copper to aluminum, the vastly different thermal expansion rates of two metals make this joint very difficult to make. When joining the two, we would use a brazing alloy with a fluid melting temperature below our brazing metal, as we want our brazing alloy to be pulled and filled into our joint through capillary action. The alloy must also be ductile enough to maintain the bond throughout the expected temperature range of the joint while in service.
Without the proper clearance between the aluminum and the copper, there is no guarantee that the brazing alloy will properly fill the joint and create a trustworthy bond. When working with dissimilar metals, you will generally want to allow the work to cool naturally rather than cooling instantaneously with water.
—Sal Hamidi w/ Productsbypros.com
Related Tech Tips