Get Tech Tips
Subscribe to free tech tips.
Testing, Recovery, and Charging a Sealed System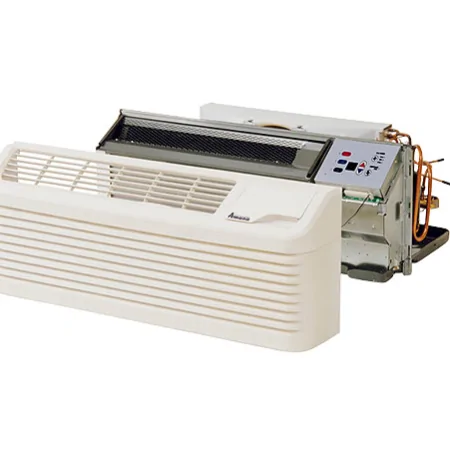 There are many appliances with compression refrigeration circuits that do not have ports installed for testing, recovery, charging, and evacuation.  These can include window units, PTACs, fountains, refrigerators, and much more.
This fact presents a challenge any time you suspect or know there is a refrigerant circuit issue. How can you diagnose and repair when you can't connect?
First, when an appliance is a sealed circuit, DON'T OPEN IT UNLESS YOU HAVE A GOOD REASON TO DO SO.
If you do need to open the circuit, first look for factory "process tubes," often on the compressor or on the lines near the compressor.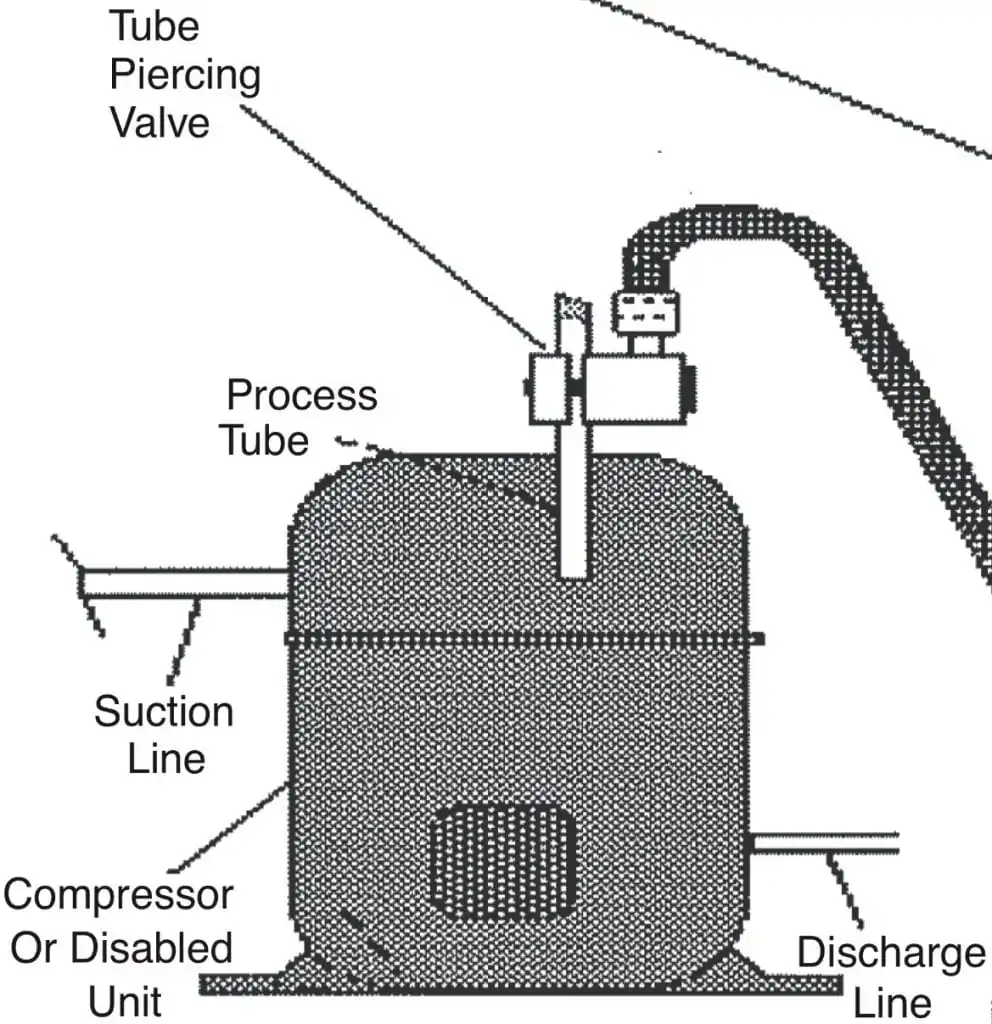 You can then either add a piercing valve to the tube or pinch off the tube with a pinching tool. Leave the tool in place, cut the process tube/stub near the end, and solder/braze in a Schrader to the end.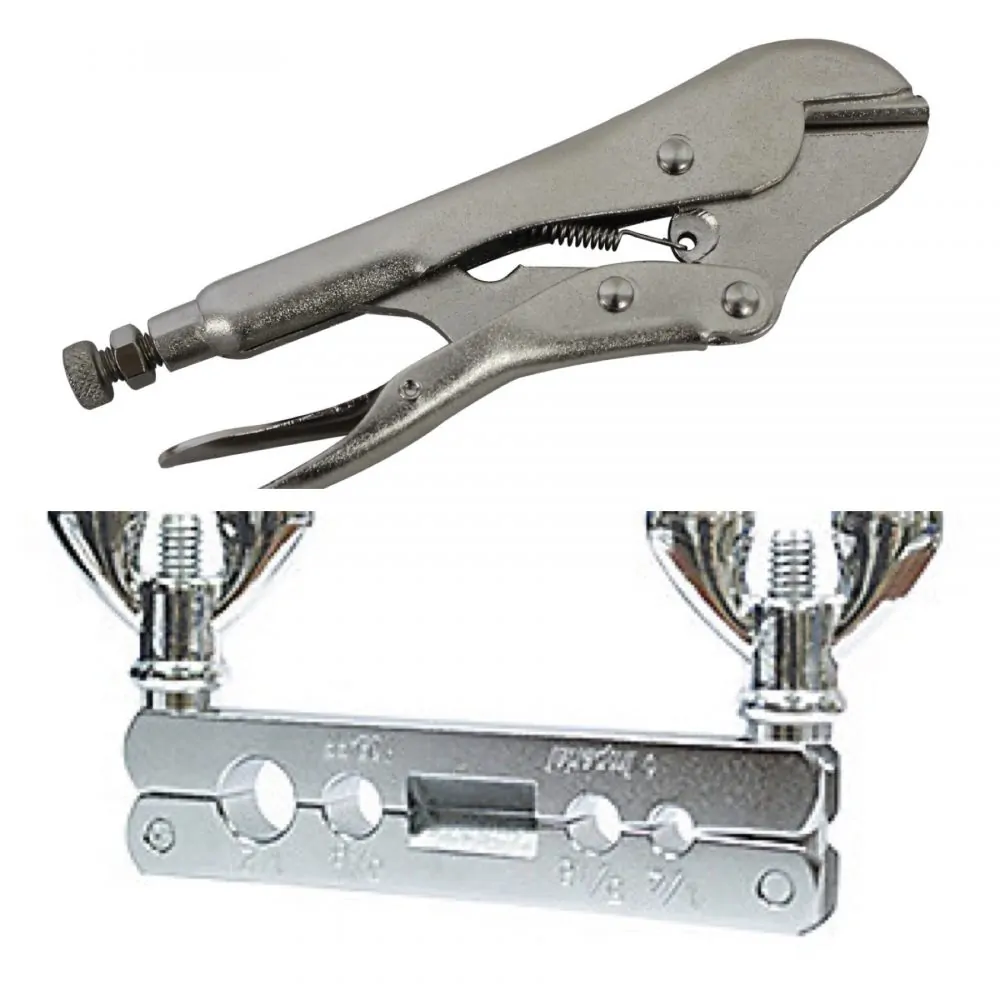 Common pinch-off tools
Once the new port is added, you simply remove the pinching tool and form it slightly back into shape. It does not need to be completely re-rounded because the size of these types of systems will generally be small, so recovery speed will not be a huge factor.
You can then recover the charge, and once the charge is fully recovered, you can add in additional soldered/brazed in ports.
Another method is to use a piercing line tap valve to access the system, like the ones shown below.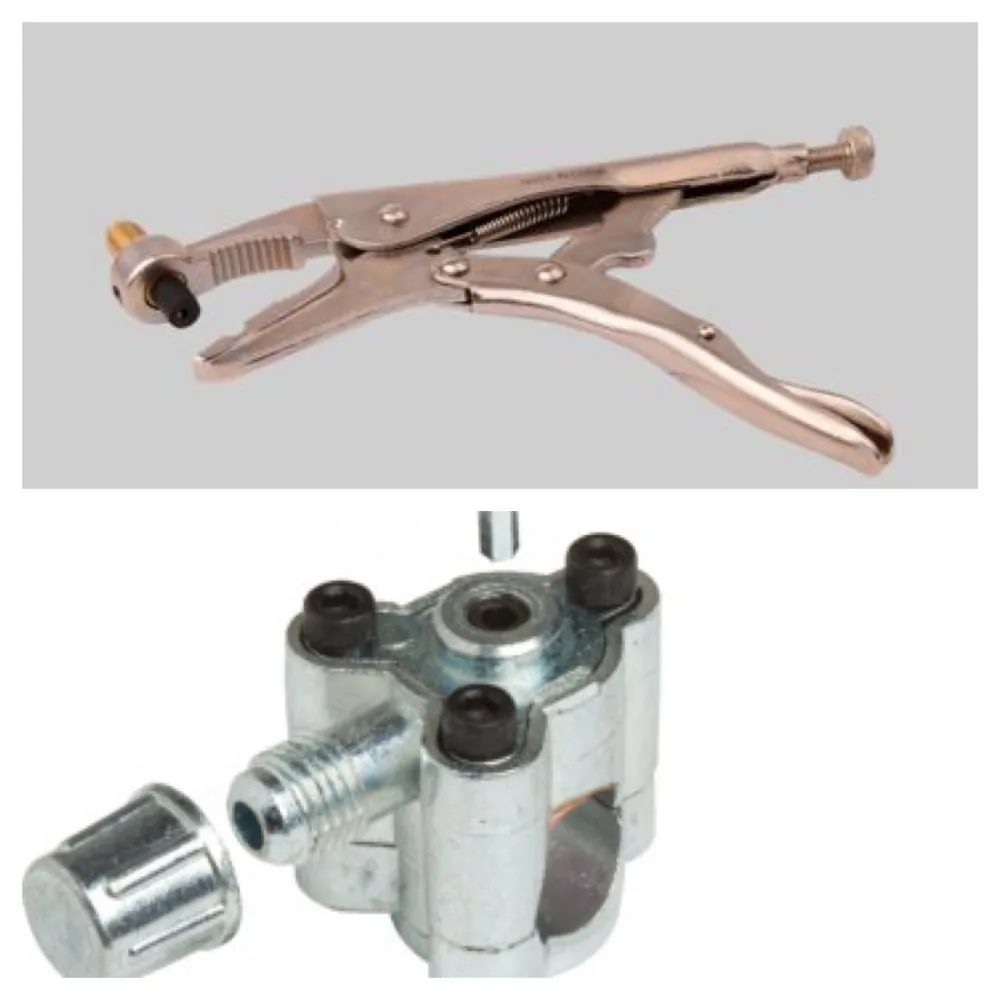 These should also only be left on as a temporary measure to get the refrigerant recovered. You must then repair the "pierced" hole by putting a tee Schrader in the same spot where the piercing was.

Once you have good, solid access points in place (don't forget to flow nitrogen), now you can proceed to evacuation, weighing in a factory charge, and then performing further diagnosis.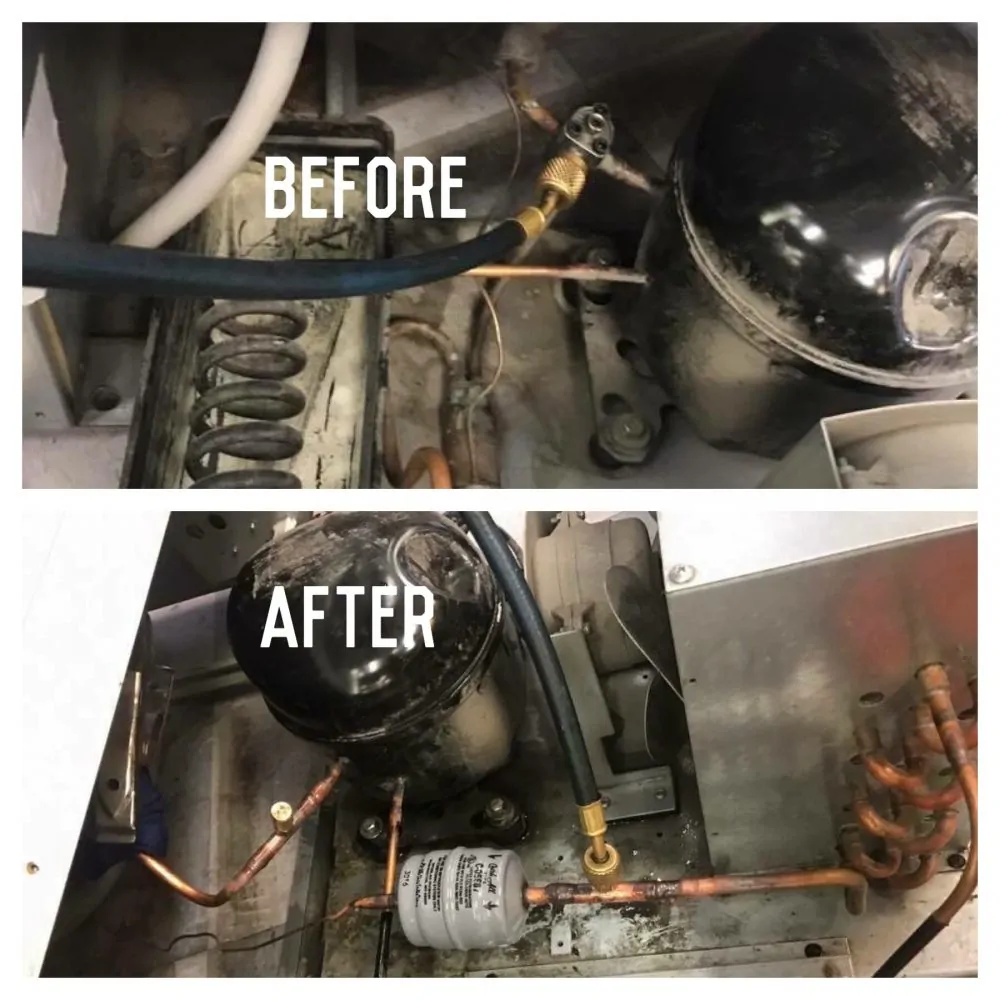 If done correctly, the appliance will have no leaks at the ports and will be much easier to service next time.
When working on systems with very small charges, keep in mind that hoses can hold a lot of refrigerant. You may consider using Smart Probes with tees and only one short 1/4″ hose from the charging tank to the suction probe to reduce losses.
Also, make sure the hose is well purged before starting the charging process. Keep the air and moisture out.
—Bryan
Related Tech Tips