What is the "Mid Point" of a Refrigerant Blend?
As we have mentioned in several previous articles (such as this one HERE), many blended refrigerants have glide, which simply means they boil and condense over a range of temperatures instead of just one temperature. As an example, consider refrigerant R407c. It is a zeotropic blend, which means it has enough glide to make a […]
Read more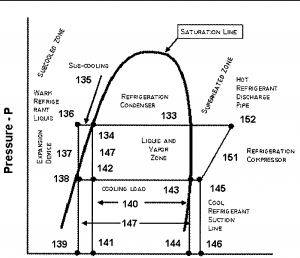 What Is Temperature Glide?
We've all heard about glide, but what is it really, and how does it affect our system? Glide, or temperature glide, is the difference between the bubble point and the dew point of the zeotropic refrigerant mixture. Well, that wasn't very helpful, was it? All we did was introduce new terms without defining them, […]
Read more
Users with Tag #bubble point