Get Tech Tips
Subscribe to free tech tips.
Something to Watch For When Replacing a Thermostat
Sometimes you find yourself in a position where you are going to replace a fancy thermostat with a simple one. It may be because the customer got fed up with all the options or because you are there on a weekend service call and all you have is a basic stat.
No matter the reason you need to make sure the new thermostat can do the job the old one did before you quote, an option that gets overlooked in matching up is dehumidification.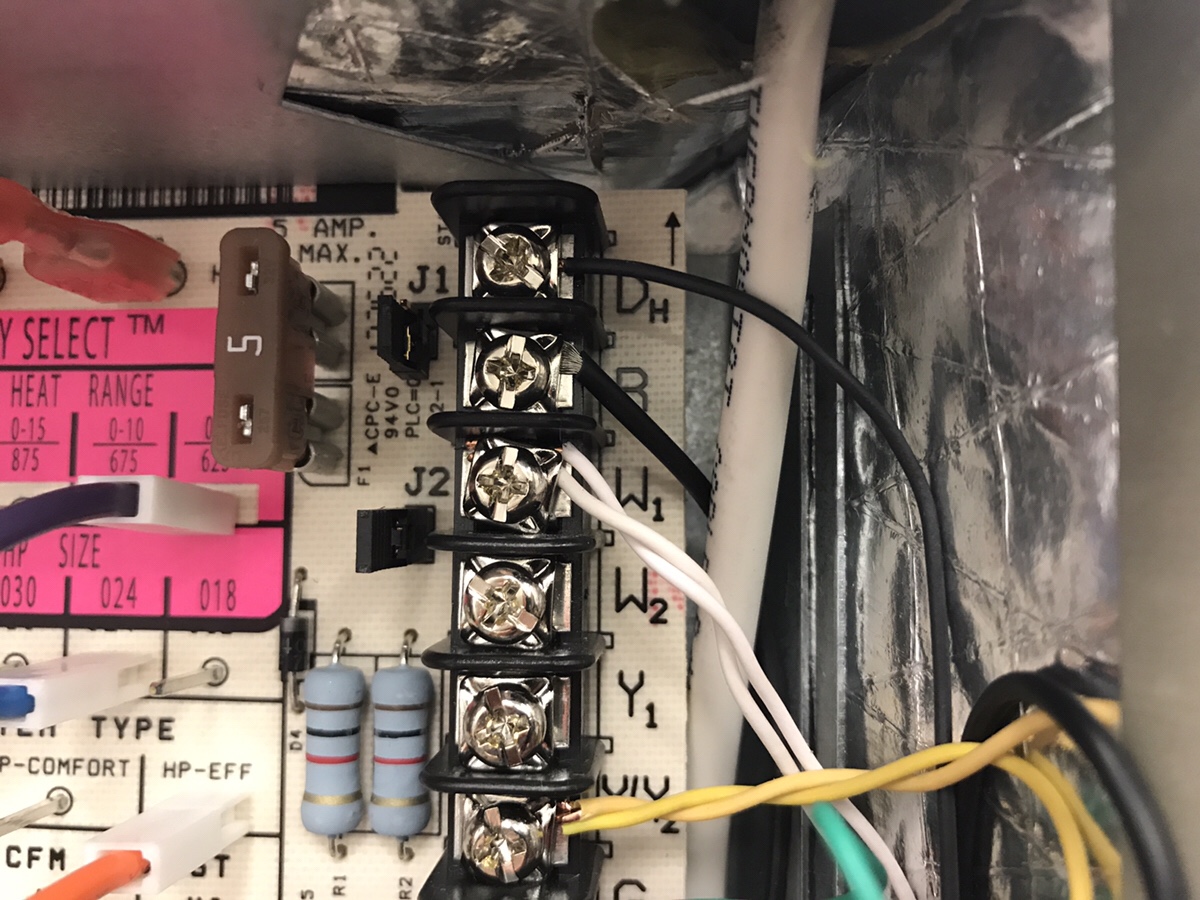 Most manufacturers of residential variable speed air handlers have a terminal that will drop the blower speed when de-energized. It may be marked DH or D or dehum or something else. From the factory, they generally have that terminal connected to R using a pin or jumper so that the blower will run up to full speed. When one of these special thermostats get installed the tech is supposed to remove that jumper or pin and connect a wire from that terminal to the thermostat dehumidification terminal so that the thermostat can energize the terminal for full blower speed or drop 24v to the terminal to go into dehumidification.
If we install a new thermostat and forget to reconnect that pin or jumper then the system will ALWAYS run in dehumidification mode because there will never be any power on that terminal at the air handler board.
The lesson is to pay attention to whether or not a system is wired for dehumidification. If you do need to replace it with a basic thermostat make sure to replace the pin or jumper (J1 on the board example above).
If you forget to do so the system will run less efficiently with lower airflow, suction pressure and coil temperature.
— Bryan
Related Tech Tips