Get Tech Tips
Subscribe to free tech tips.
Size and Orientation of Return Grilles and Supply Registers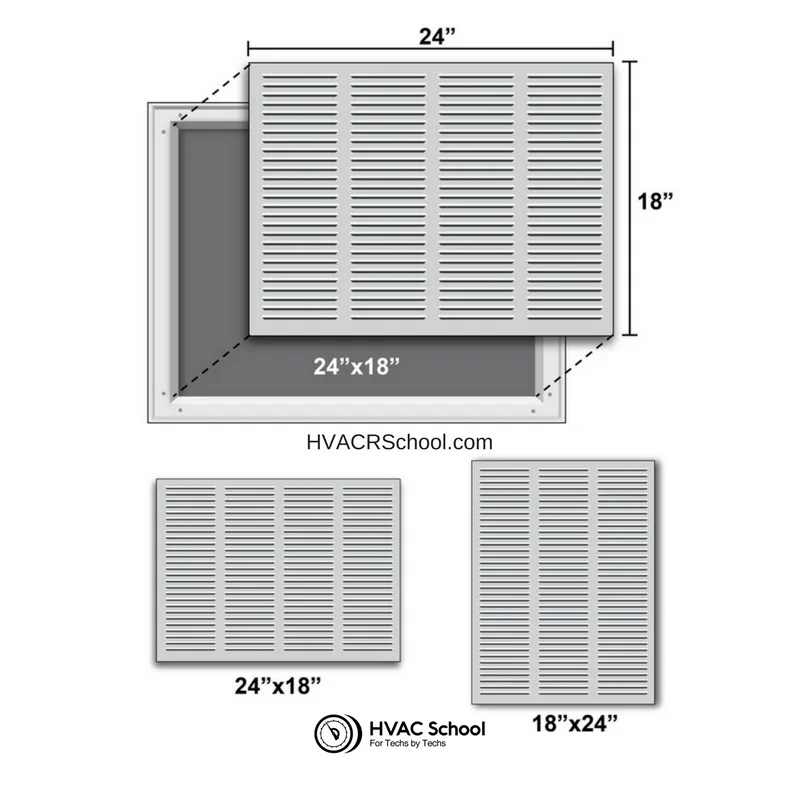 Proper sizing and orientation of grilles, registers, and diffusers may seem like such a simple thing, but it's an area where confusion and mistakes are commonly made.
First, let's define some terms.
Return 
A return draws air into a return duct system with negative pressure compared to the space, usually via a fixed "grille" (also often called a "return vent" or a "return intake vent," or for some of you old-school folks from up north, the "cold air return").
Supply
The supply vents, registers, or diffusers blow air into the conditioned area with positive pressure and are responsible for distributing and mixing the air.
Vent
A vent is a generic word for a designed opening or cover that air passes in or out of. When in doubt, just say vent.
Grille
A grille is a fixed vent type that contains no damper or adjustable louvers. Grilles can be used for supply but are most commonly used in return applications. The grille shown above is a steel-stamped return grille.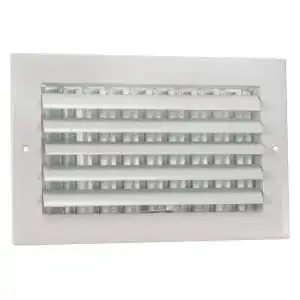 Register 
A register is a vent that contains an internal adjustment damper and often externally adjustable louvers. Registers have the same inlet neck and outlet face size. Air will move straight through registers and grilles. Registers are the most common type of supply vent. The register shown above is a common aluminum, adjustable, curved blade, one-way 10×6 ceiling register.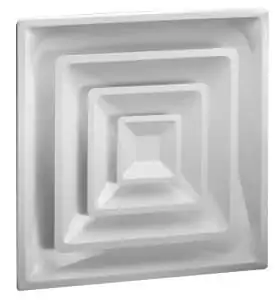 Diffuser 
A diffuser is a vent that has a smaller inlet and a larger face, resulting in a lower face velocity than that of the inlet duct. Diffusers often "turn" the air at a steep angle as it exits the face. Diffusers may or may not have adjustable dampers or louvers. The diffuser shown above is a typical tiered, acoustical ceiling 2'x2′ lay-in supply diffuser.
Sidewall Straight Blade vs. Curved Blade Ceiling 
Sidewall registers and grilles have straight louvers to force the air straight into the space with no turning at all at the face. Curved blades direct the flow at an angle and are generally used for ceiling applications.
Sizing
When sizing a grille or a register, you will measure the OPENING that the grille or register is designed to cover or recess into, not the total external frame size of the grille or register. The register shown below is a 10 x 6 sidewall supply register.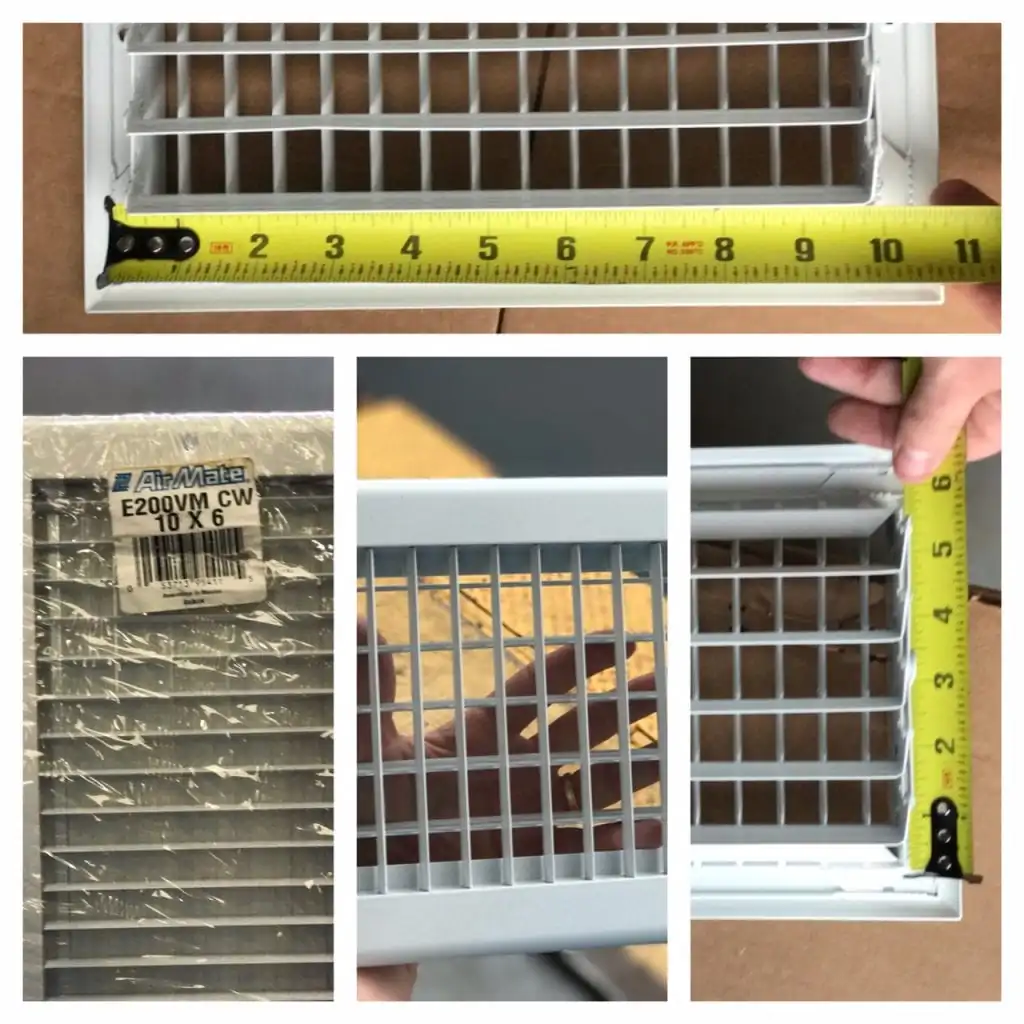 Orientation 
Look at the image at the top of the article. That graphic shows how we generally describe return grille orientation because return grilles are instances where grille orientation/louver direction makes a big difference.
For return grilles, we state the dimension parallel (running the same direction as) with the louvers first and then the perpendicular dimension second.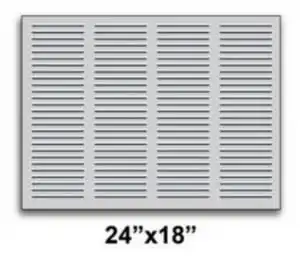 For supply diffusers, they are almost oriented with the external louvers—parallel with the long dimension on ceiling registers and with the louvers parallel with the short dimension on the wall and floor registers, as shown below.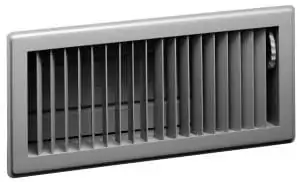 For floor registers, they follow the same rules as return grilles, where you state the dimension parallel to the louvers first. This means that floor registers will often have a smaller number first, like 4×10 or 4×12.
Ceiling and some sidewall registers will usually just be described as long side first, such as a 10×6 or 12×8, but that can vary from brand to brand.
Yes, it is pretty simple, but it's also essential for clear communication.
—Bryan
P.S. – This episode of the podcast with Jack Rise covers common duct and vent mistakes that you may want to know.
Related Tech Tips