Get Tech Tips
Subscribe to free tech tips.
Sight Glass / Moisture Indicator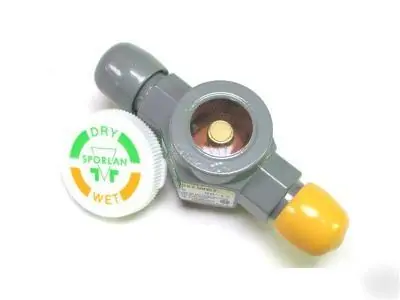 Often in commercial HVAC and refrigeration, you'll come across a sight glass/moisture indicator on the liquid line. (Oil sight glasses also exist, but those are different from what I'm talking about today.)
Sight Glass
The sight glass portion is simple; it's just there to show if the liquid line has a full line of liquid or if it has bubbles. If we see bubbles, we'll know there's a liquid/vapor mix.
A clear sight glass on a running system generally means a full line of liquid (or totally flat, but you would know that already if you have gauges attached). Reading subcooling essentially does the same thing as a sight glass; it simply proves that the system has a full line of liquid. In HVAC, subcooling actually gives you more data than a full sight glass. Subcooling tells you the actual amount of heat that the refrigerant has lost past the condensing temperature. Sight glasses let you know if you have a full column of liquid, but that's the full extent of the data.
In refrigeration systems with receivers, a sight glass is an excellent tool; that's because we can rely on it as an indicator of liquid refrigerant to the metering device.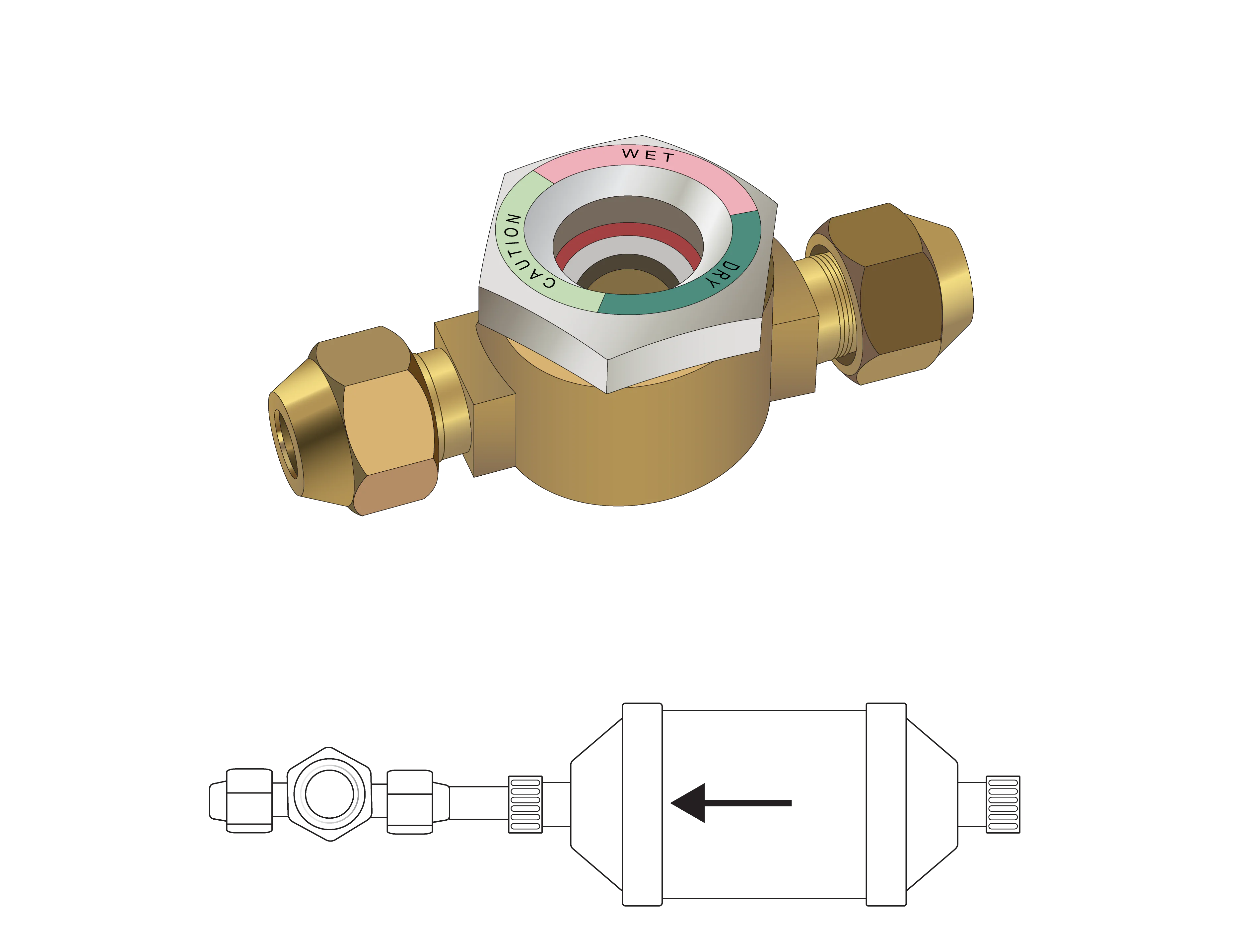 Moisture Indicator
The moisture indicator shows you if the system is dry or if it has moisture content.
First, be sure you're aware of the age of the sight glass. Older sight glasses may not be sensitive enough to pick up wet conditions with HFC refrigerants that contain POE oil.
Second, when installing a sight glass, keep it sealed as long as possible before installing. If you open the indicator to air prematurely, it may change color due to moisture in the air. Should that happen, most indicators will change back after installation, proper evacuation, and several hours of runtime. If it still reads wet after that time, the system likely is wet; at that point, you should install new line driers and pull a deep vacuum.
Your best defense against a wet system is fresh line driers, good installation practices that prevent moisture entry, and proper evacuation confirmed by an accurate micron gauge.
—Bryan
P.S. – If you're interested in learning more about refrigeration components, we have the perfect video or podcast for you! Brett Wetzel and Kevin Compass from the Advanced Refrigeration Podcast walked through rack refrigeration components on the HVAC School podcast. You can watch the walkthrough video HERE or listen to the podcast episode HERE.
Related Tech Tips