Get Tech Tips
Subscribe to free tech tips.
Pull The Condenser Top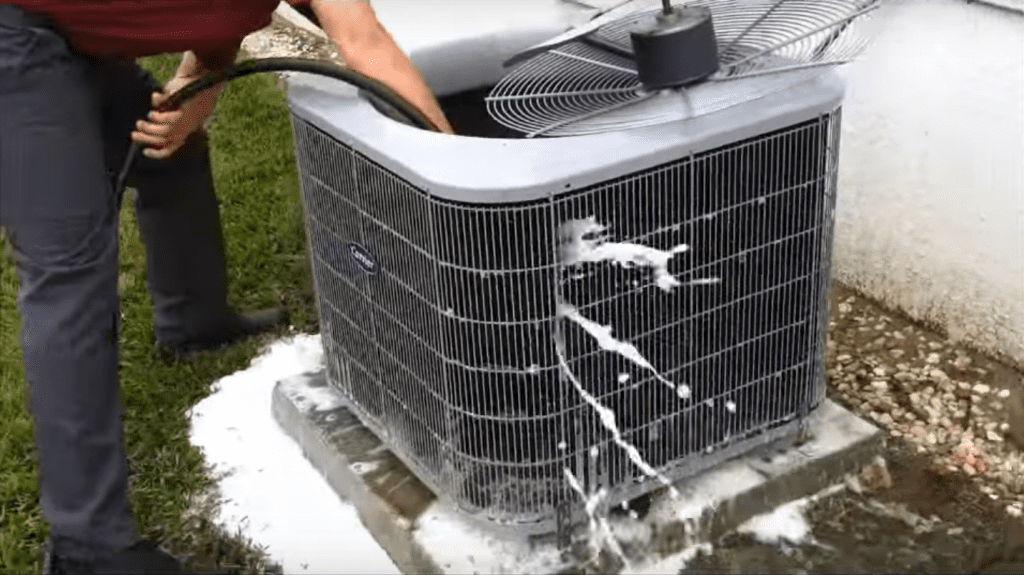 The photo above is from a video one of my techs took of proper condenser cleaning. I must say, he did a GREAT job of cleaning the coil, and he was very careful with the top. However, I STILL would have liked to see him pull the condenser top completely during a full maintenance procedure. Pulling the top usually just requires disconnecting the fan wires, cutting a few wire ties, taking out some screws, and then removing the fan grille or the entire top and laying it top-down in the grass.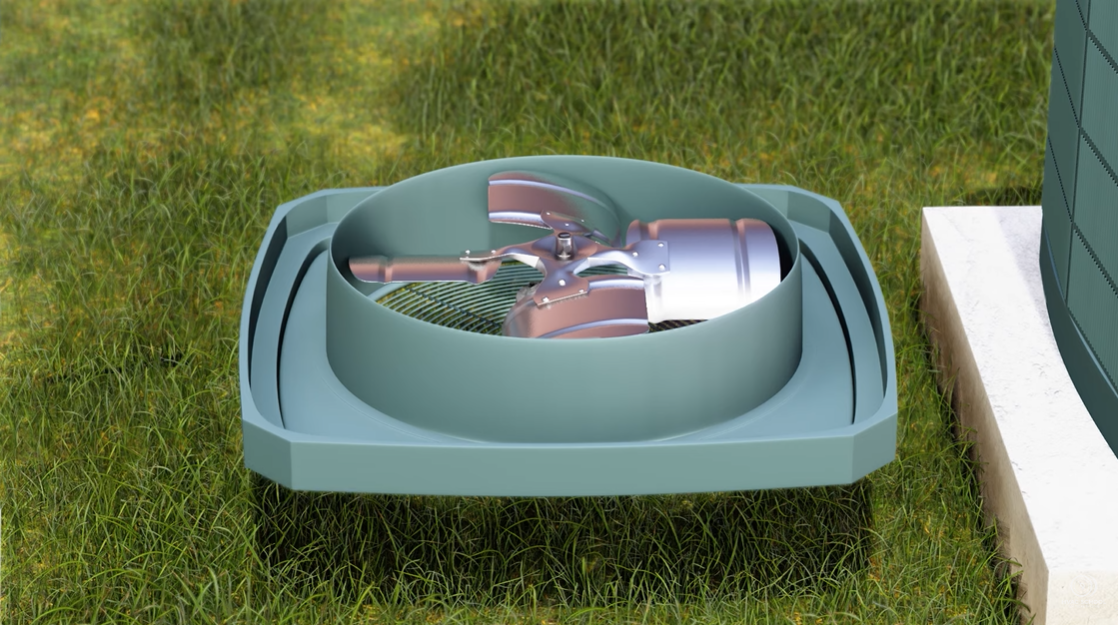 That is ACTUALLY how I performed maintenance, even before I started my own business.
Here is why:
• If you wash from the outside in, you are not doing the best possible cleaning. Washing from the inside out is a superior method of cleaning.
• If you lay the fan on top of the unit (as shown above), you risk twisting/damaging the wires, scratching the paint, and bending the fan blade.
• When you pull the top entirely, you can more easily clean the dirt and leaves from the inside of the condenser; this should also be part of a proper maintenance procedure because that dirt can reduce coil capacity and hold moisture against the base, compressor, and accumulator. That moisture results in corrosion.
• With the top off, you can get a better view of any wire rubouts or potential wire rubouts. You can address them before they cause a problem.
• You can also visually inspect the compressor terminals for signs of heat and corrosion. That way, you could potentially prevent a major issue such as a terminal failure or "blowing a terminal."
Obviously, the maintenance will take about 5 minutes longer. You will also need to rewire the components properly with the terminals snugly installed.
So, what do you think?
—Bryan
P.S. – Here is the video in case you want to see what I mean, and yes… he knows that cleaner isn't always required when washing a coil, but he used it for demonstration purposes. (To learn more about the different types of cleaners, check out THIS article.)
P.P.S. – You can also watch a more recent video about Bert's top tips for a maintenance procedure HERE. A tech tip based on that video is also available HERE.
Related Tech Tips