Back
Vacuum Pump Basics w/ Kevan Mayer (Podcast)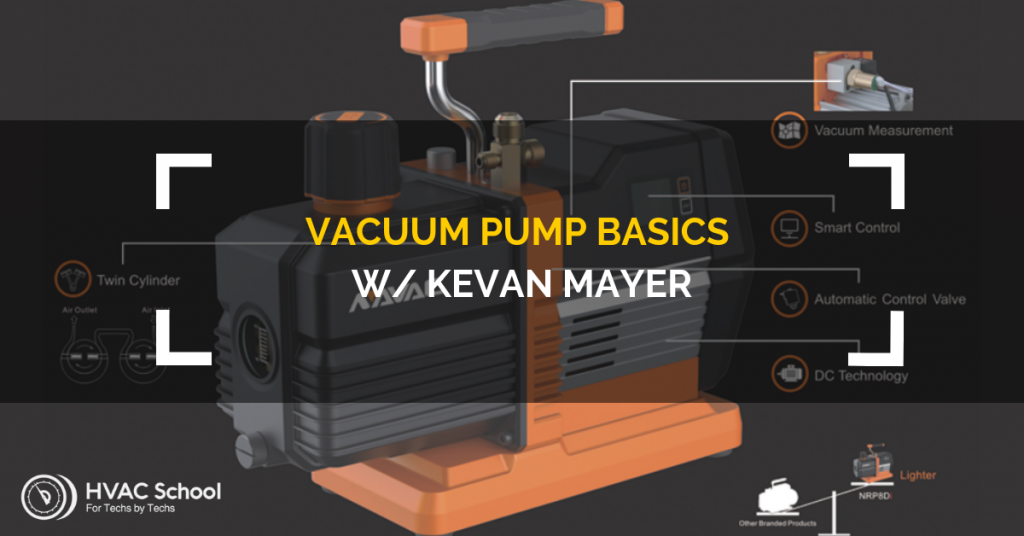 How does a vacuum pump work? When should you change the oil? What does that oil do anyway? Kevan Mayer of NAVAC comes on the podcast to answer these questions and more in this episode.
Vacuum pumps help remove moisture and non-condensables from the system. Moisture can freeze at temperature drops in the system, and it can block refrigerant flow to the system. Moisture can also combine with POE oil to become acidic, which causes burnouts. A vacuum pump uses an impeller to bring a system under negative pressure. Many of these pumps are two-stage pumps, meaning that they have multiple chambers that push the contaminants through the pump before they get discharged into the atmosphere. As with other tools, it is a good idea to confirm your vacuum pump's operation regularly to make sure you can use it effectively.
Vacuum pump oil is a type of highly refined mineral oil and should be clear. It is hygroscopic and attracts moisture, like POE oil, so you need to take care to avoid contamination. This oil both lubricates the vacuum pump and absorbs incoming moisture from the system. It's a good idea to replace your vacuum pump oil every job when you have a small pump; you may even need to change it multiple times per job. Larger pumps will typically handle a few jobs before you need to change the oil. In any case, change the oil if it starts looking amber or milky.
Kevan and Bryan also discuss:
Gas ballast valves
Vacuum gauges and micron gauges
Changing gaskets in hoses
Proper oil disposal
Vacuum pump size
Vacuum pumps with solenoids
NAVAC pumps and features
Dedicated vacuum hoses
Standing vacuum tests
Check out NAVAC at navacglobal.com, or look for their products at trutechtools.com.
Learn more about Refrigeration Technologies HERE.
If you have an iPhone, subscribe to the podcast HERE, and if you have an Android phone, subscribe HERE.