Back
Universal Boards and Controls w/ Eric K. and Jim F. LIVE from AHR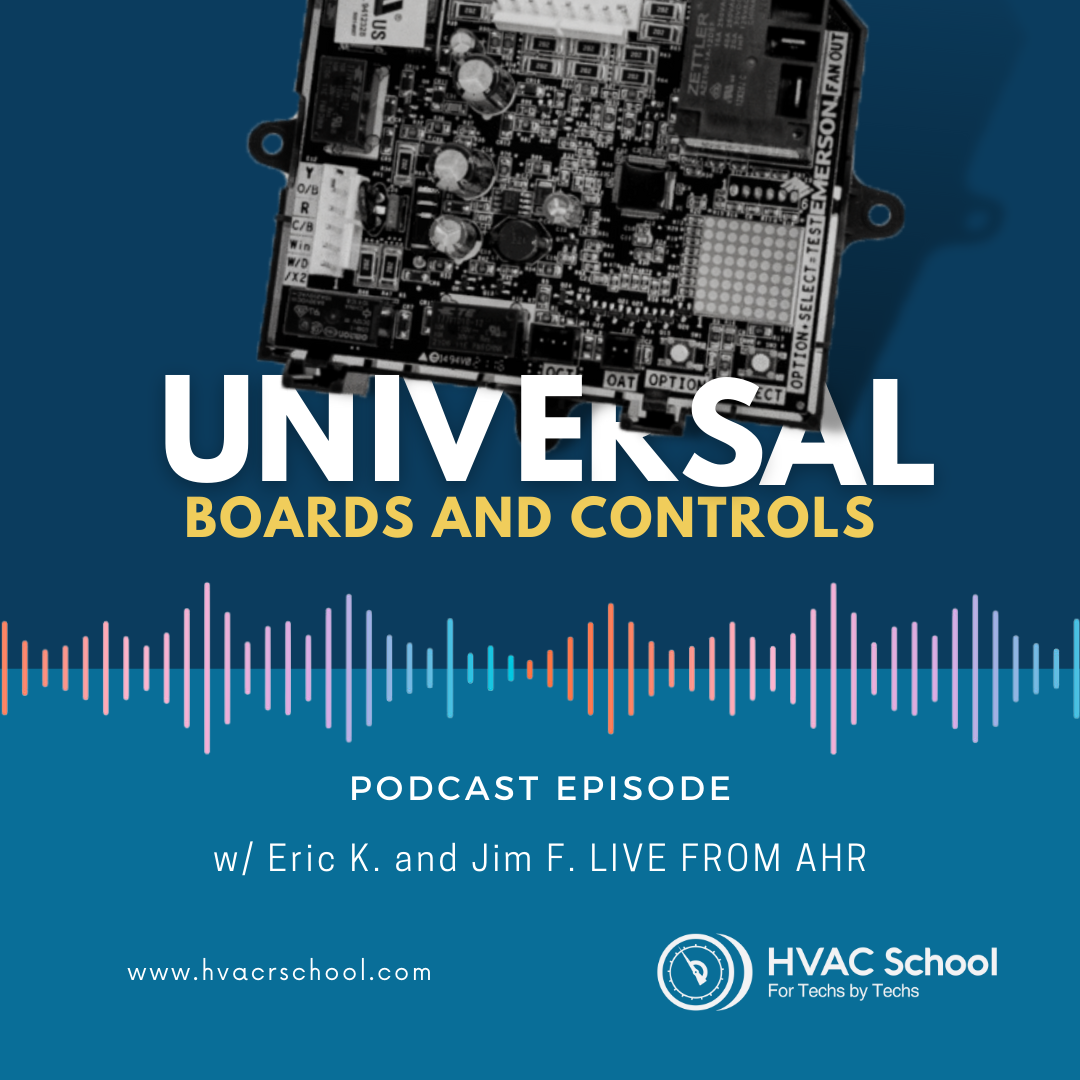 Jim Fultz from Emerson joins Eric Kaiser at AHR to share his knowledge of universal boards and controls. Jim's work focuses on electronic controls within the White-Rodgers brand.
Common White-Rodgers universal controls include the SureSwitch and universal defrost controls. The SureSwitch also has sealed contacts, which prevents insects and debris from shorting out the contacts.
This past year, White-Rodgers debuted the All-Spark, which doesn't need electricity to be powered up and can be programmed right out of the box. The All-Spark works on all sorts of appliances, not just boilers and furnaces.
Universal controls are generally safe to put in combustion units, even gas furnaces. New controls go through rigorous testing before they hit the market. The controls MUST stay within the OEM's guidelines; otherwise, they won't make it to the market. Sometimes, when boards need to be replaced, we also need to upgrade the igniter to match the voltage of the new board.
The goal of universal controls is to save time and hassle for the technicians and the customers, which makes it easier to make sales. It's also easier for the distributor to get fast and accurate solutions to the technicians, especially when OEM parts may not be immediately available due to supply chain issues and normal shipping expectations.
Jim and Eric also discuss:
All-Spark benefits and features
Manufacturer-specific vs. general universal controls
White-Rodgers nomenclature
Controls instructions
Distributors and sales reps
Evolution of controls for direct-spark and hot-surface ignition
Training techs to install controls on equipment
Learn more about White-Rodgers controls at https://climate.emerson.com/en-us/brands/white-rodgers.
If you have an iPhone, subscribe to the podcast HERE, and if you have an Android phone, subscribe HERE.
Check out our handy calculators HERE.