Back
Short 21 – Leak Detectors (Podcast)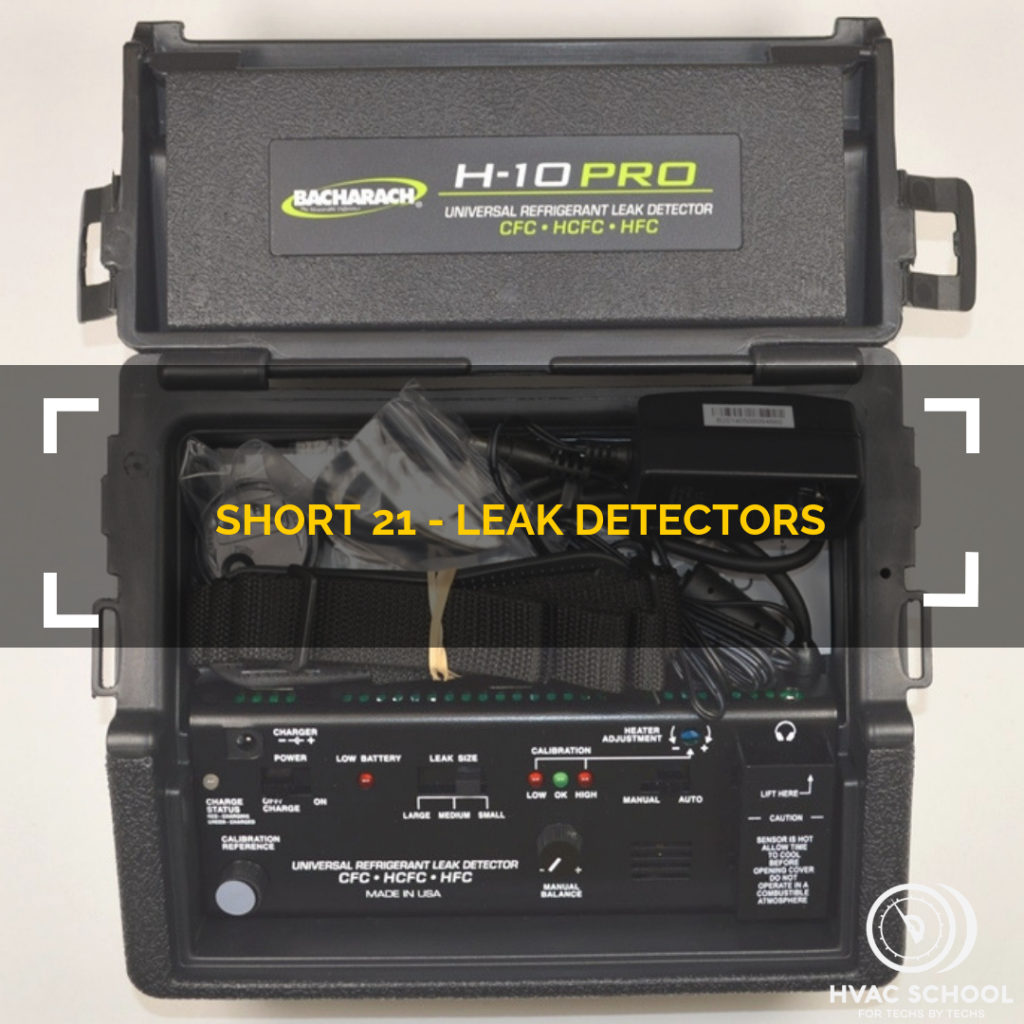 Bryan talks about the top refrigerant leak detectors, the best refrigerant leak detection practices, and some good leak detection tips.
Leak detectors require some flow through them. Otherwise, they won't detect leaks. So, these tools have small pumps inside of them to move air through them for sampling. Leak detectors also require some time to warm up, so keep that in mind when you approach a job.
One type of leak detector is a heated diode (sometimes called a heated pentode). It is a heated electronic leak detector that takes a sample and analyzes it within. Infrared detectors also exist, but they require you to move the tool consistently; these tools constantly recalibrate themselves, so you can't hold it still while you're using it to locate a leak.
Once you confirm that you have flow, you need to determine that the detector is actually working. Make sure that your detector can pick up tiny leaks, not just large ones from cracking open a can of R-410a. So, we recommend using leak references that you can use to test your detector. One of those references is a leak test vial.
Some leak detectors have a tip filter, which prevents contaminants from getting into the system. Make sure that your detector has a filter and that you change it regularly. You don't want water or other contaminants getting into your leak detector and breaking it. Another surprising contaminant is leak bubbles; these bubbles can also set off a leak detector, so be careful to manage your order of operations to avoid false positives.
These tools work best if you store them in clean, dry places. It is also a good idea to keep a backup in case your main leak detector breaks or loses accuracy.
Learn more about Refrigeration Technologies HERE.
If you have an iPhone, subscribe to the podcast HERE, and if you have an Android phone subscribe HERE.