Back
The Residential Service Call Approach A-Z (Part 1 & 2)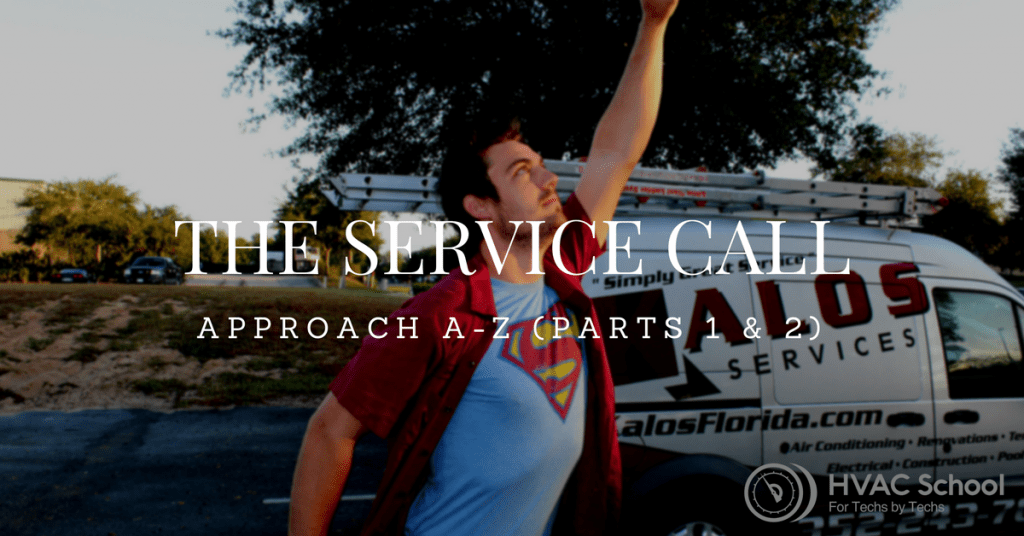 PART 1
PART 2
In this two-part series, Les Fork helps us break down some simple best practices from the time a residential service HVAC/R tech wakes up in the morning until the end of the day.
Before the service call and good housekeeping
Before a technician even leaves to go to work, they need to get their head in the game. Be ready to face the day by showering, shaving, and brushing your teeth. Having self-respect is also a sign of respect for the customer. The drive to work is a good place to clear your mind; you can listen to podcasts or do other things to get yourself in a good place to work effectively. Getting to work early is also a good practice.
At the beginning of the workday, you can get a coffee, restock your truck, and fuel your truck to start your day with everything you need. When going to a customer's home, make sure you have reviewed the history of the unit and get there on time. Exit your truck as soon as possible; customers expect prompt service. Introduce yourself politely and listen to what the customer says. Respect their home; don't leave your trash on their property, don't smoke, and be careful not to let the smell of cigarettes bother the customer.
The service call
A thorough inspection is critical on any residential service call. A service call is an opportunity to check the integrity of the unit and the cleanliness of the blower wheel, drain, and other components. Check the charge, safeties, and five pillars. List the problems and present the solutions as suggestions. Provide appropriate timetables and provide all necessary information. If possible, you can let the customer watch you work on their system to build that trust and teach them about the unit.
If the customer gets worked up over the pricing or frustrated over something with their unit, own the frustrating circumstance. Make sure you stay calm and rational with them. Remember, you are a consultant that they should trust, and it is best to be empathetic and professional at all times.
When exiting the call, try to move on without spending too much time chit-chatting with the customer. Offer to answer questions by giving your contact information or the office's contact information.
If you have an iPhone, subscribe to the podcast HERE, and if you have an Android phone, subscribe HERE.