Back
Prepare For Refrigerant Changes w/ Brandon Marshall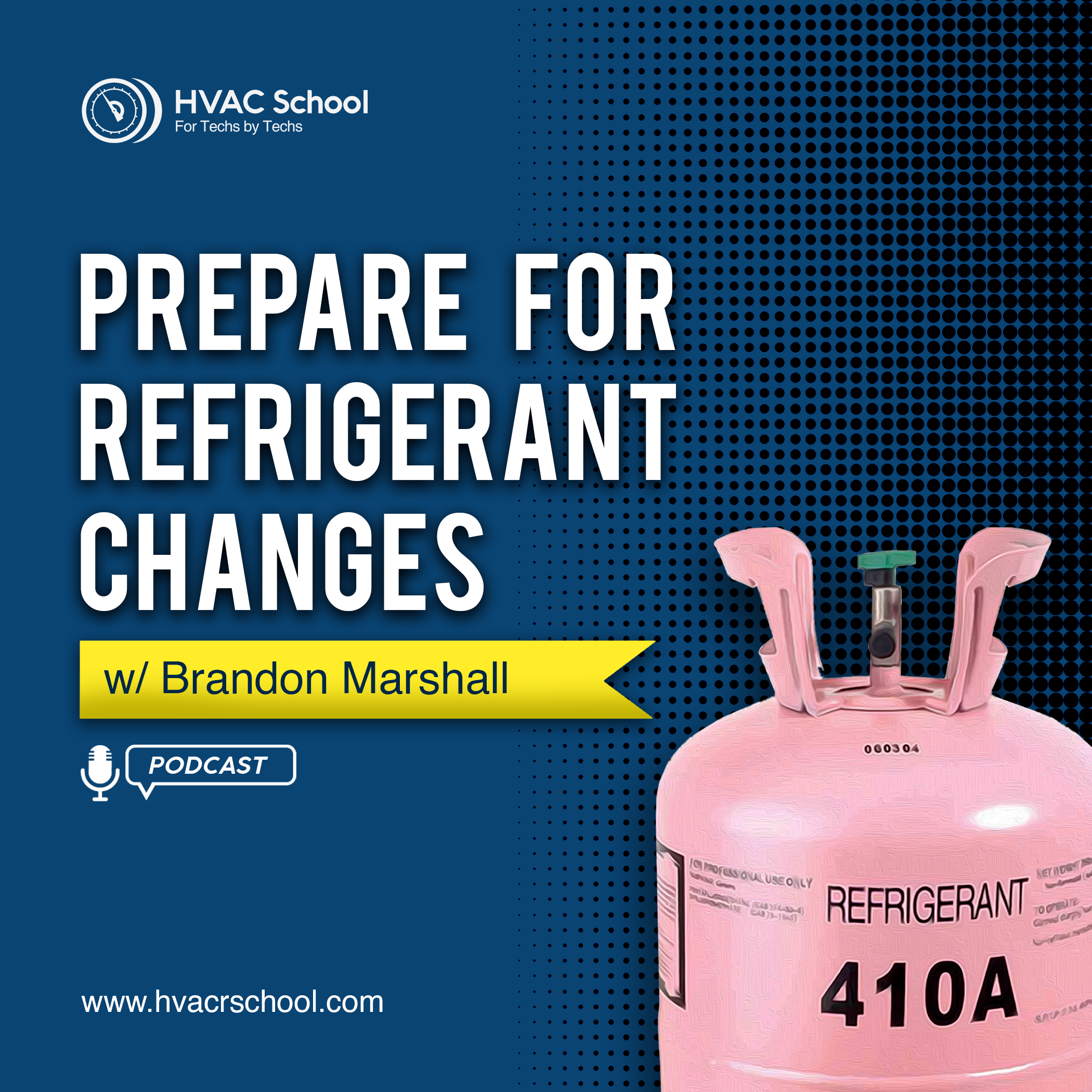 Brandon Marshall, Chemours's North American marketing manager for thermal and specialized solutions, joins the podcast to discuss refrigerant changes that are coming and how we can prepare for those. Brandon started in the industry by going to a technical school when he was 14 and has been hard at work ever since, studying light commercial design and going to college in between.
Local and global regulations have changed a lot over the years and continue to change as we continue maximizing our equipment's efficiency. California will soon start switching to low-GWP refrigerant on new equipment in 2025; even R-410A can't be used in new equipment. We will begin seeing the rise of A2L refrigerants and moving away from the A1 refrigerants that are more detrimental to the environment; we'll have to focus on safety as we begin working with more flammable refrigerants.
As new refrigerants get off the ground, we can expect increased communication between manufacturers and dealers to prepare for the sale of equipment built for the new refrigerants. Although we can't confirm anything, Brandon has speculated that the EPA will soon follow in California's regulatory footsteps when it comes to new equipment and R-410A.
It's a good idea to stay educated, subscribe to A2L newsletters, and follow HVAC trends in Europe to predict what might come next in North America.
Brandon and Bryan also discuss:
Educational resources about refrigerants
What "mildly flammable" actually means
European HVAC equipment
Chemours at the AHR Expo
Learn more about Chemours A2L training at opteon.com or Opteon's YouTube channel.
If you have an iPhone, subscribe to the podcast HERE, and if you have an Android phone, subscribe HERE.
Check out our handy calculators HERE.