Back
New Educational Options w/ Faraday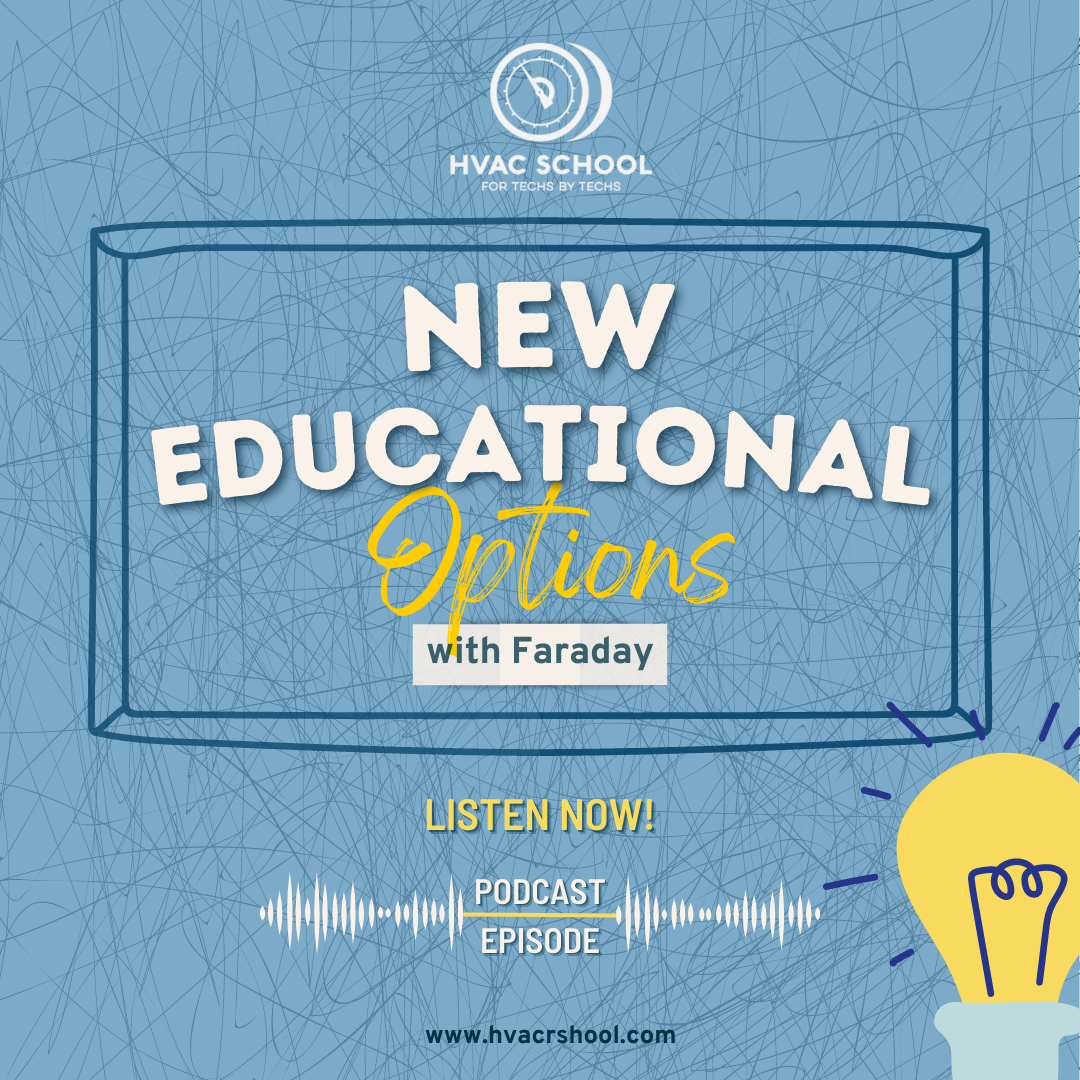 Alex and Nicole of Faraday join Kaleb Saleeby and Ty Branaman to talk about new educational formats and options in the HVAC industry. Alex is the founder of Faraday, and Nicole is the head of operations. Ty is a notable HVAC educator who supports Faraday and its mission.
Faraday is a free educational program that prepares apprenticeships for fieldwork, allows them to get EPA 608 certification, and helps place them in jobs with paid training. Although the program is free, there is a rigorous selection process to make sure only the most serious candidates join the program. The human aspect is very important to training, and Ty is one of the people who brings that to education programs.
HVAC training is multifaceted, and the appliances are just the beginning. Training focuses on science and math as well as craftsmanship, which isn't what a lot of people think about when they think of HVAC. Faraday focuses on bringing the abstract and artistic concepts of the trade to training. However, Faraday also acknowledges just how important skills are to a person's career and life in general.
Faraday also has live sessions with guest speakers, and these are available to current students and alumni. Lifelong learning and investment are important to Faraday, and the programs create a support system for students even after completion.
Alex, Nicole, Ty, and Kaleb also discuss:
Faraday's admissions process
Ty's contributions to education and the industry
Bringing the Masterclass format and delivery to HVAC
The ambitions, interests, and fears of young people
Costs of training
Using Discord for communication and training
Teaching life skills
Faraday's vetting, coaching, and weed-out processes
Producing coachable, well-rounded individuals
If you have an iPhone, subscribe to the podcast HERE, and if you have an Android phone, subscribe HERE.
Check out our handy calculators HERE.