Back
I Installed an A2L and Lived to Tell About It!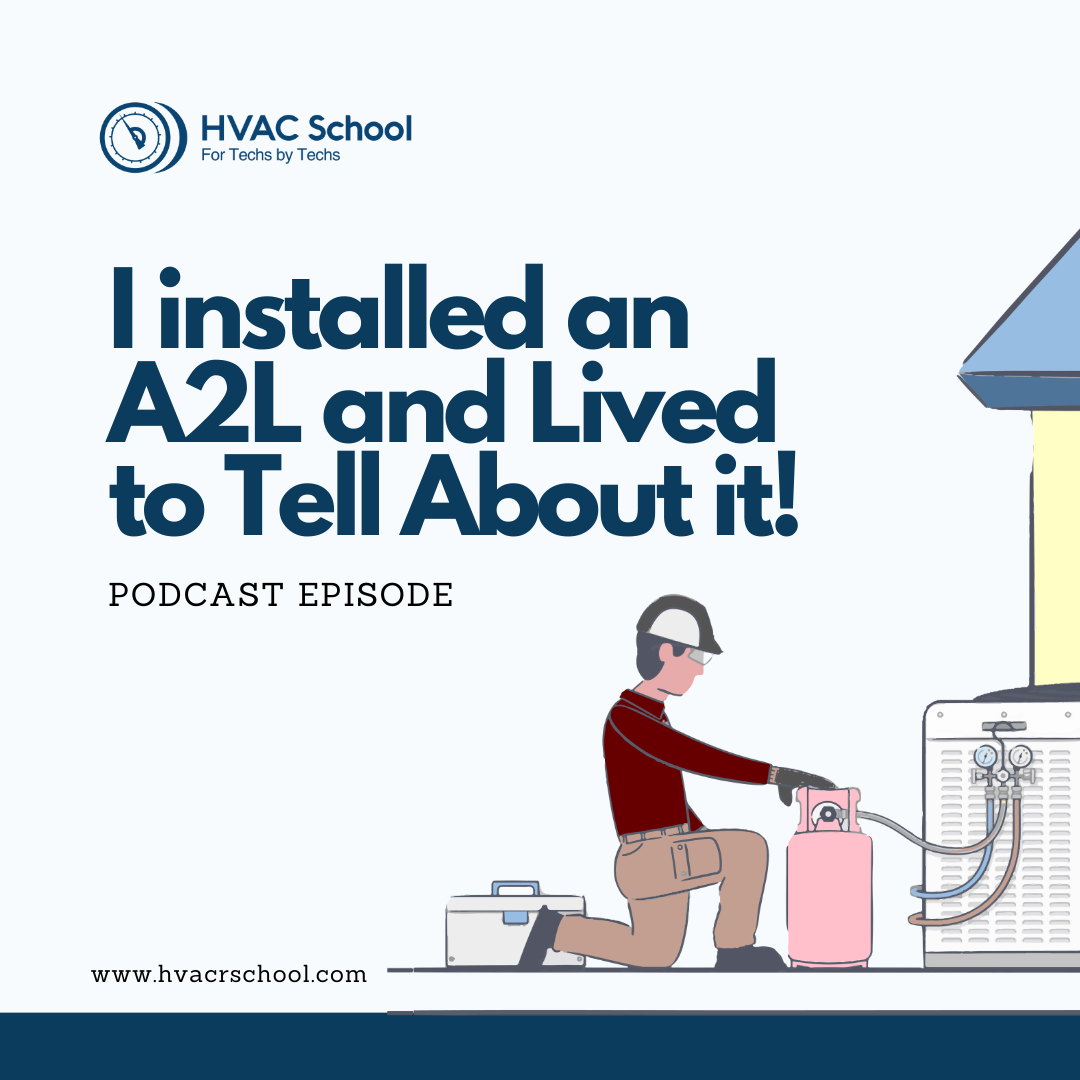 Roman Baugh returns to the podcast to talk about the time he installed an A2L system and lived to tell the tale.
Roman used most of his same R-410A tools to install the first A2L-based ductless mini-split in Florida. Flare blocks, wrenches, and torque wrenches will all stay the same; you just have to be sure that your vacuum pumps and recovery machines are rated for use on A2L refrigerants. A2L-based mini-splits use flared fittings with no brazing necessary; this is currently the A1 status quo.
Purging and flowing with nitrogen will be required of A2L systems. Purging refers to a higher flow rate and flowing refers to a very low flow rate (2-5 standard cubic feet per hour). If a pipe may have refrigerant inside of it, we will need to cut the pipe with a copper cutter, not use a torch.
You will need to store A2L refrigerant tanks upright and locked in your van. You'll want the tanks to avoid being banged around or struck by other objects in the van. Although A2Ls are non-toxic, they still displace oxygen if a valve opens.
Bryan and Roman also discuss:
"Mildly" or "slightly" flammable
Purging vs. flowing nitrogen
Deep evacuation
Flammable substances in the automotive industry
Will there be reverse-threaded connections?
The ever-changing HVAC industry
Lower charge amounts
Resources:
You can learn more about A2L refrigerants in general on the ESCO Institute e-learning network by checking out training courses at https://hvacr.elearn.network/.
Check out Opteon's new A2L refrigerant, XL41 (R-454B), at https://hvacrschool.com/xl41.
You can find Daikin's R-32 resources at https://www.r32reasons.com/.
Learn more about the HVACR Training Symposium or buy a virtual ticket today at https://hvacrschool.com/symposium.
If you have an iPhone, subscribe to the podcast HERE, and if you have an Android phone, subscribe HERE.
Check out our handy calculators HERE.