Back
HVAC Social Media, AHR & AMRAD Capacitors w/ HVAC_ASH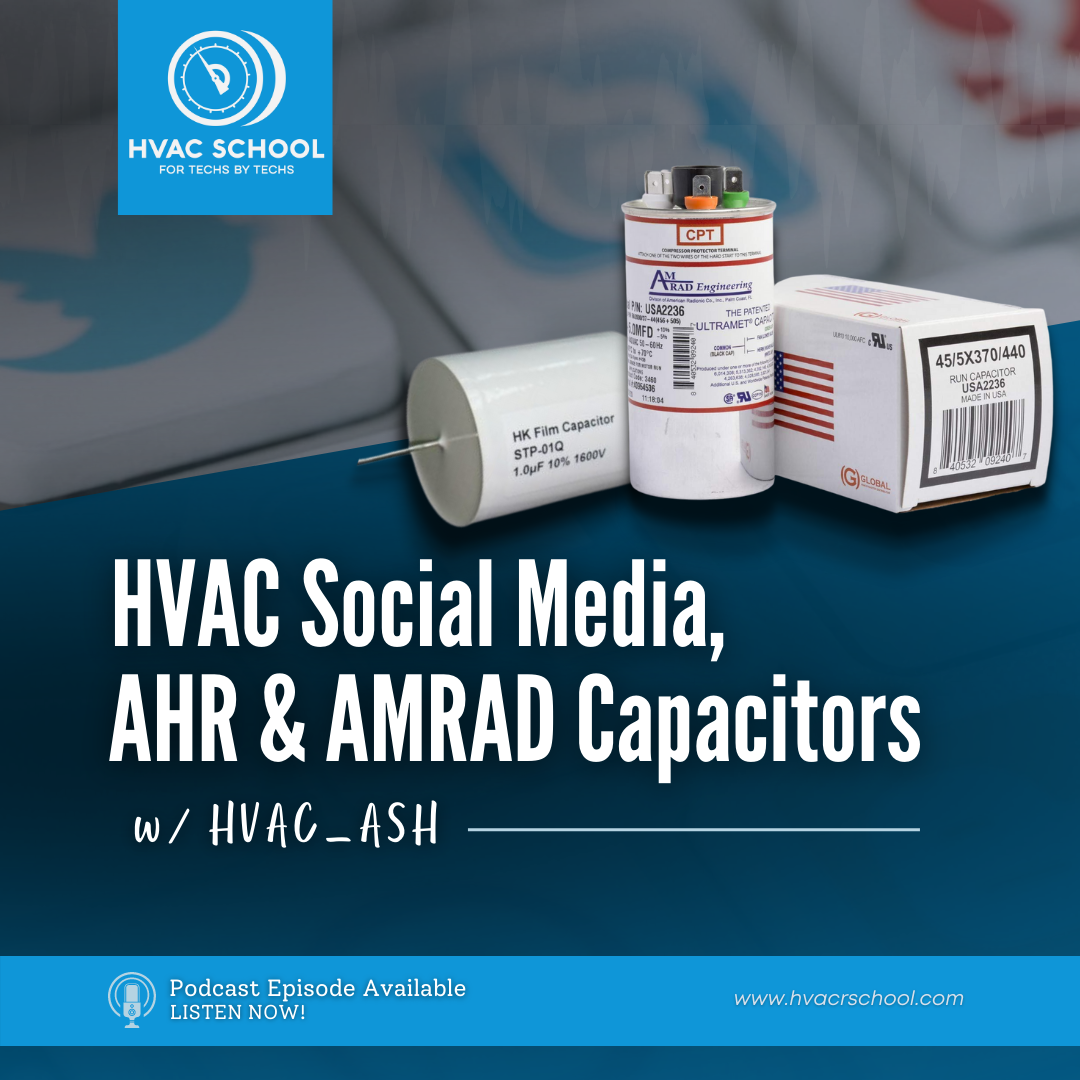 Ashley (aka hvac_ash) joins the podcast to talk about how HVAC fits into social media, AHR 2022, and AmRad capacitors. Ashley works with Global the Source on the sales and distribution side of the business.
Becoming an HVAC influencer is smart, especially when there is a dedicated audience in the industry. When you gain traction online, that can branch into marketing, which helps get the word out even more. It's also a great way to make connections organically once you have traction and learn from others' industry-related content.
Ashley also has firsthand experience with the HVAC trade's obstacles for women. She believes that making groups like Women in HVACR more marketable and focusing on recruiting young women will help break those barriers down. There needs to be more effort to the recruiting process than just posting ads and job postings on social media.
Global the Source is a distributor of AmRad products, including the well-known American-made capacitors and Turbo line of start capacitors (Turbolytic) and hard start kits (TES5). The quality of the AmRad capacitors' foil and the oil has been tested widely, even on the HVAC School YouTube channel; the conclusion is that AmRad capacitors are made of high-quality materials and last longer than many others.
Ashley and Bryan also discuss:
What it means to be a master distributor
Being an HVAC influencer on Instagram
Visiting AHR as an influencer and sales professional
Strategic recruiting for underrepresented demographics
AmRad's Turbo product family
New AmRad products for failed run capacitors and stuck relays
Follow Ashley on Instagram (hvac_ash) and DM her with questions or email her at ashleyl@globalthesource.com. Learn more about Global the Source and some of the AmRad products at https://globalthesource.com/.
If you have an iPhone, subscribe to the podcast HERE, and if you have an Android phone, subscribe HERE.
Check out our handy calculators HERE.