Back
Ductless and VRF Diagnosis w John Chavez EP2 (Podcast)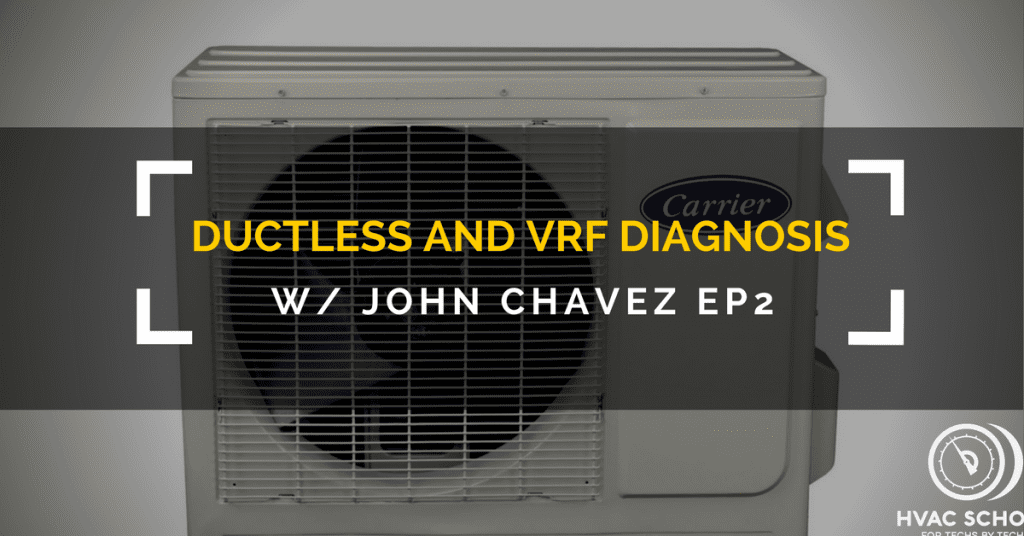 What do you need to know to walk up and fix a VRF or ductless system? John Chavez, longtime VRF/ductless pro, covers his approach to ductless and VRF diagnosis in Part 2 of this podcast. (Listen to Part 1 HERE.)
If you believe that there is a component failure, you'll want to check the voltage going into the unit. You'll want to pay special attention to the board and see where power is going in and out. In other words, pay attention to your inputs and outputs on the board and pay attention to the documentation in the manual. Make sure you have a quality voltmeter on hand.
Another potential electrical issue occurs when the board blows out entirely. When that happens, you'll have to watch the input voltage and be mindful of the utility quality and local geography. Utility companies WILL NOT admit if they are part of the problem, so it is good for a technician to ask about the property and utilities to study the history of the unit and the location.
Watch your discharge air temperatures and make sure they perform correctly under AHRI conditions (the standard is 95 degrees outdoors, 86 degrees indoors); should have 40-50 degrees coming out of the discharge of the ductless unit. Pipes may even get as cold as 37 degrees before discharge protection kicks in.
To sum everything up about VRF diagnosis, you'll want to do whatever you can to find the root cause; don't be a parts-changer. To consider all possibilities, you must take your time to understand the unit.
We also discuss:
Lightning strikes and power surges
Determining delivered capacity
Critical charge
Electrical/controls terminology
Building science, thermal envelopes, and VRF performance
Sensible and latent heat loads
Inverter-driven compressors
Resources
Computer Room Application Formula
If you have an iPhone, subscribe to the podcast HERE, and if you have an Android phone, subscribe HERE.