Back
Ductless Installation Best Practices Podcasts Part 1 & 2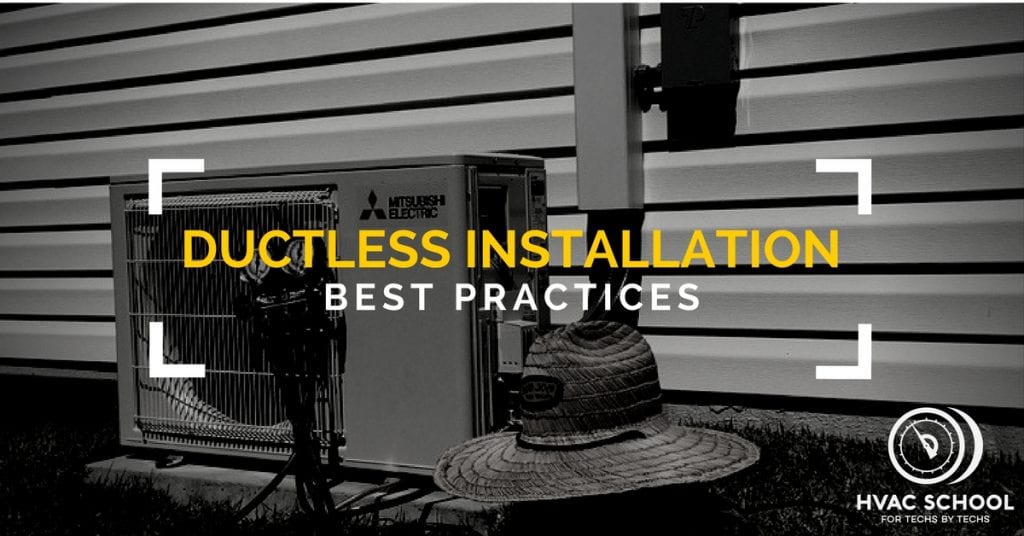 If you have an iPhone, subscribe to the podcast HERE, and if you have an Android phone, subscribe HERE.
Part 1
Part 2
In this series, Bryan and Jesse talk in detail about ductless applications we commonly see, best system placement, some line routing tricks, wire sizing, flaring, evacuation, drains, charging, and much more.
Ductless systems are unique, and their compact nature makes them a good choice for several small, controlled applications. These applications are in climate-controlled garages, lanais (sunrooms), and master bedrooms. In Florida, lanais are the primary application for ductless units, especially due to codes that regulate HVAC systems in lanais.
When installing a ductless unit, Jesse looks for aesthetics and reliability. Since ductless units are visible, making them look good inside the home is a concern that you don't typically worry about on split systems. When it comes to the drain line, Jesse likes using gravity drains on exterior walls. Many callbacks deal with drainage issues, so drains can reduce ductless units' reliability. Condensate pumps also occasionally have issues, so Jesse puts the pump in a way where all connection points are below the ceiling to avoid ceiling damage. However, float switches and overflow devices may also be required by code and may help.
Both lines should be insulated on a ductless system because they have electric expansion valves in the outdoor unit. Insulating flares is also a critical task. When it comes to flare fittings, overconfidence is a tech's biggest enemy. Techs often undervalue the process of reaming copper or overdo it. Bubble-testing the flare joints is always a best practice to evaluate the integrity of your flares and check for leaks. Do not braze copper on ductless systems!
Ductless evacuations require deep vacuums. Removing cores and valving off are best practices for evacuation; the goal is to reduce the risk of contamination, just like normal split systems.
Check out our handy calculators HERE.