Back
Comfort Investigation on TV w/ Corbett Lunsford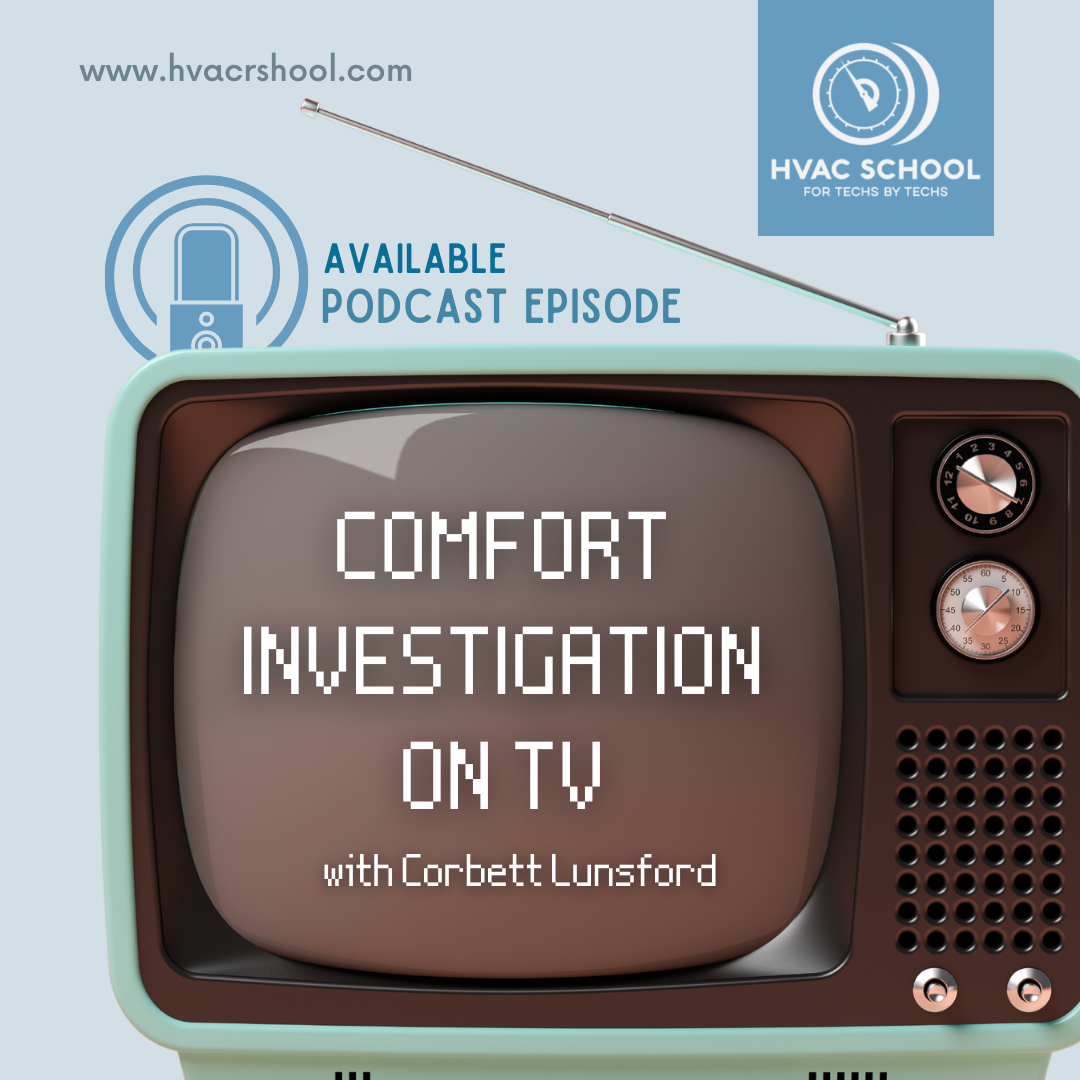 Corbett Lunsford of Home Diagnosis joins Kaleb to record a podcast about comfort investigation on TV. The two of them discuss how comfort investigation works on TV shows, what Home Diagnosis hopes to accomplish, and some building performance tips.
Home Diagnosis is mostly aimed at homeowners, but HVAC technicians would also benefit from the show, as it dives into science and testing. The show promotes consumer education and contractor accountability.
Diagnostics and testing are absolute MUSTS for providing the best possible solutions and transforming your business. You put yourself in another league when you take measurements and have the data to create tailored solutions. In other words, you can't manage what you can't measure, and if you're not testing, you're guessing.
The current paradigm shift in the industry has to do with custom designs. Physics, chemistry, and microbiology are all important facets of applied science to consider when coming up with a custom solution. Many buildings have distinct microbiological profiles, including bakeries with yeast or cheese production or aging facilities. Natural events and human activity can change these buildings' microbiological profiles.
Ventilation is part of the equation of home performance, and it's a pretty delicate one that HVAC techs can control. When it comes to ventilation, we would be wise to avoid selling products we don't understand. Ventilation solutions may also be appropriate for one structure but inappropriate for another, so we need to think about the applications of these solutions.
Corbett and Kaleb also discuss:
Comfort vs. efficiency vs. control
ERVs vs. HRVs and humidity
How the market influences custom solutions
Preview of challenges in Season 3 of Home Diagnosis
Microbiology of structures
Learn more about Home Diagnosis at https://homediagnosis.tv/.
If you have an iPhone, subscribe to the podcast HERE, and if you have an Android phone, subscribe HERE.
Check out our handy calculators HERE.