Back
Check The Charge Without Gauges – Podcast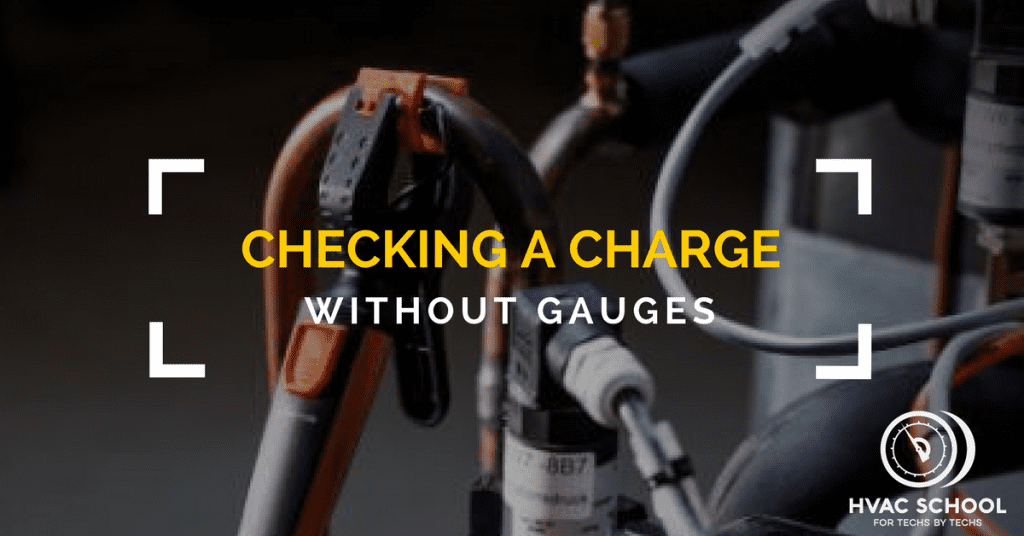 In this episode of the podcast, we talk about gauges. Jim Bergmann from Redfish Instruments and the MeasureQuick app gives us all a detailed explanation of how to check a charge without using a gauge manifold. (That's not clickbait; if you've already connected gauges to a unit once, you can probably check the charge of that unit WITHOUT gauges moving forward.)
HVAC units manipulate temperature and pressure in the refrigerant charge. Heat transfer occurs between the refrigerant and the environment, and various readings indicate the charge level WITHOUT necessarily connecting the gauges. So, you can check the charge if you know the unit's SEER rating, target superheat, DTD, CTOA, and if the unit uses a fixed orifice or TXV.
A large portion of checking the charge without gauges deals with "benchmarking" the equipment. You do that by evaluating the system's performance over time and comparing it to the performance when the system was first commissioned. Airflow WILL decrease over time due to components becoming dirty.
You can check the charge without gauges if you use the following process (and know your DTD, CTOA, etc.):
Take the dry-bulb temperature. (Let's say it's 70°F in this example.)
Subtract the DTD (35°F).
Add target superheat (10°F).
Check the suction line. It should be 45°F in this example. If your probe senses a temperature that is NOT within 5°F of the temperature you calculated, check the filter, evaporator coil, etc., for dirt.
If the system is not dirty, check the charge with gauges.
For a more extensive look at the process in writing, check out THIS article.
Bryan and Jim also talk about:
Heat transfer
Educational books (Refrigeration and Air Conditioning Technology)
SEER variations
Dirty equipment
Suction line insulation
Various superheat readings
Uncertainty of measurement instruments when determining DTD and target subcooling
Condenser sizing
If you have an iPhone, subscribe to the podcast HERE, and if you have an Android phone, subscribe HERE.