Back
Business Round Table – Tersh, Peterson, Holt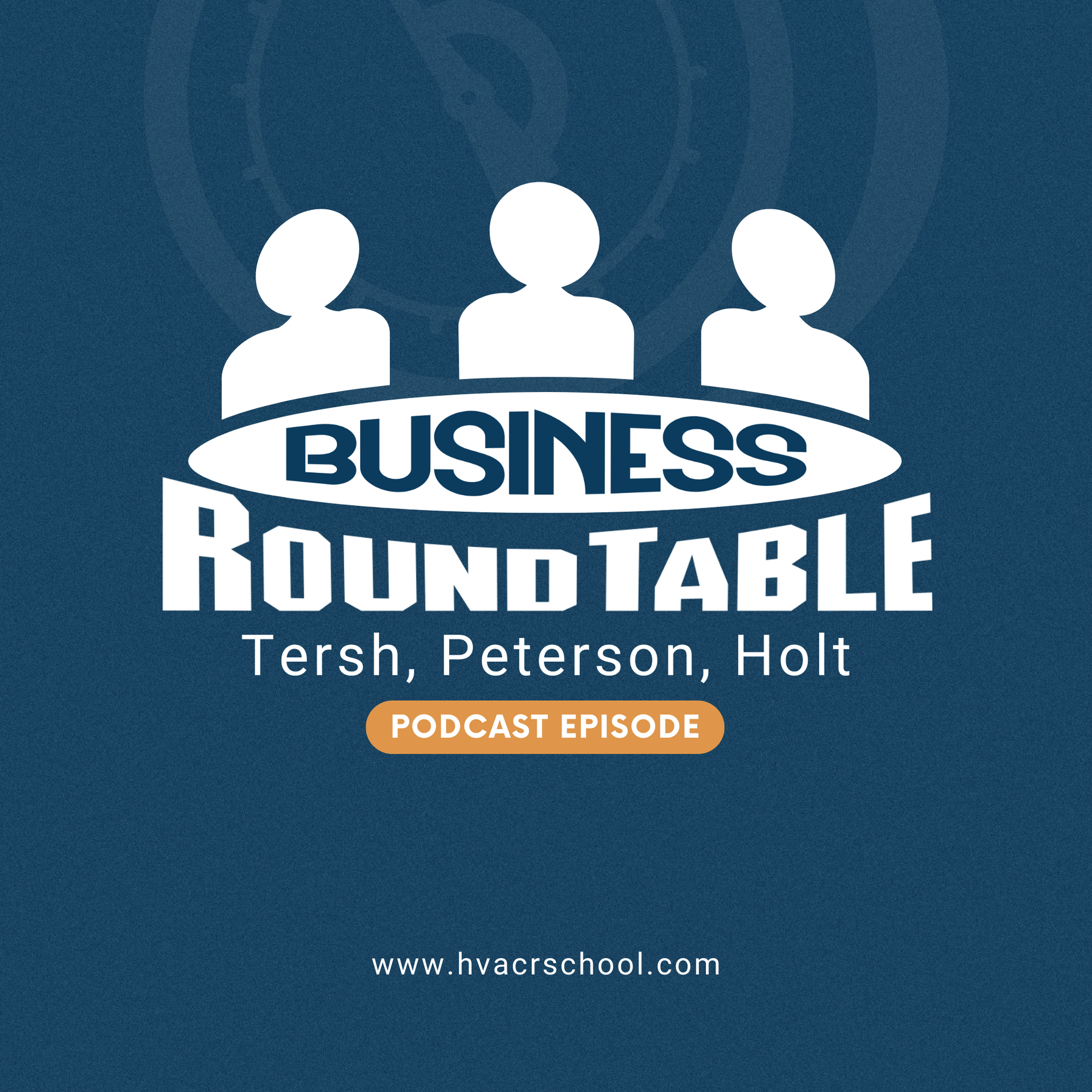 This podcast episode contains some of the questions and topics from the Business Round Table at the 4th Annual HVACR Training Symposium. Panelists include Tersh Blissett, Luke Peterson, and Andy Holt.
One of the most critical parts of HVAC business ownership is knowing when to grow your business (i.e., hiring more techs and incorporating standalone maintenance and install departments). Ultimately, we need to think about how many service calls we're assigning to each technician per day and how many customers we have to turn down due to a busy schedule. Getting family members involved in the business can also have a range of positive and negative effects on a business.
Delegating is another important skill that can help you run an HVAC business smoothly and focus on ownership and management over your day-to-day tasks. You need to understand your business's core processes but can delegate tasks that take time away from developing your business.
When it comes to economic issues like inflation, we need to be looking at our own costs and competitors' costs to set our prices and pay our employees appropriately for the economic climate. We can use indicators like the consumer price index to assist with pricing and setting pay rates.
Tersh, Luke, Andy, and Bryan also discuss:
Key performance indicators (KPIs)
Maintenance agreement frequency
Talent acquisition vs. vetting
Attracting vs. poaching employees
Merit-based raises vs. cost-of-living raises
Working "in" the business vs. working "on" the business
Hiring people to handle day-to-day tasks
Using Loom or similar video instruction software
Support systems in your interpersonal relationships
Motivation for starting a business
Starting a business from scratch vs. acquisitions
Explaining the difference between bids and online retail prices
Learn more about the HVACR Training Symposium or buy a virtual ticket today at https://hvacrschool.com/symposium.
If you have an iPhone, subscribe to the podcast HERE, and if you have an Android phone, subscribe HERE.
Check out our handy calculators HERE.