Back
Beacon 2 Refrigeration Talk Through (Podcast)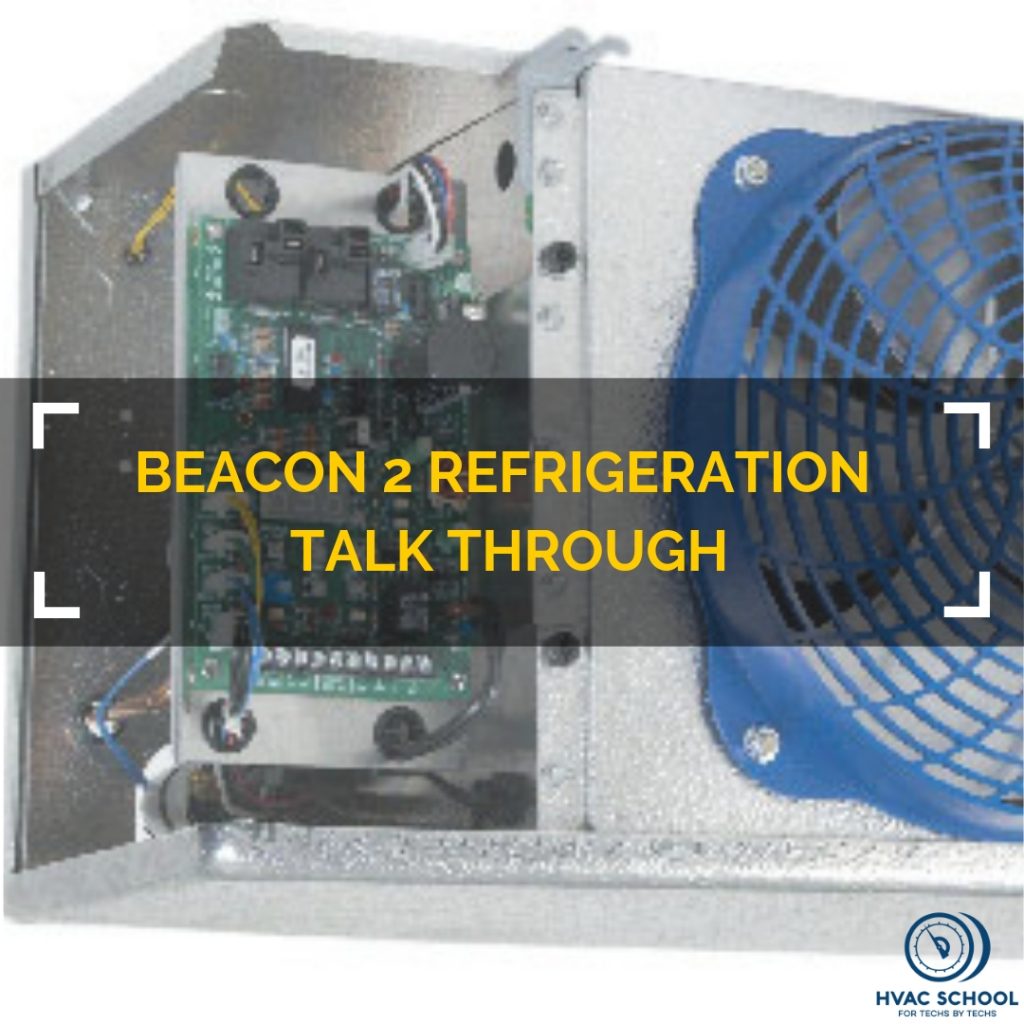 In this service manual talk-through episode, Eric Mele helps us discuss the Heatcraft Beacon 2 refrigeration system. We talk about what it can do and what it entails.
The Heatcraft Beacon 2 is a refrigeration system with more electronic controls than electromechanical. However, it is quite user-friendly, and it allows you to see what the system is doing at almost all times. The monitor doesn't allow you to adjust anything in the system, but it lets you see valve position, superheat, time until defrost, and more as the system is operating.
The Beacon 2 has a suction pressure transducer that maintains superheat. You can dial in the superheat on the control, and the system should control it almost exactly as long as all the components are working properly. You can also manipulate the wiring to run multiple evaporators off of one condenser. (There are master and slave evaporators, and you must differentiate them when configuring the controls.)
When it comes to parameters, you have to set your defrost type to air or electric. In general, you use electric defrost for freezers. You must also set your refrigerant type accordingly. Then, you set your box temperature. Medium-temperature applications tend to be around 35 degrees, and many low-temperature applications tend to be around -10 degrees. You also have control over defrost settings and temperature units (Fahrenheit or Celsius). You can also find frequent parameters on the evaporator panel for more information.
Most errors will be sensor errors. Many sensor issues are easy to test because of the user-friendly monitors. You can compare your reference sensor to the data to check the accuracy of what's being reported to the board.
Eric and Bryan also discuss:
Forcing pump-down and defrost
Schematics and wiring practices/applications
Headmaster valves
Setting pressure controls
Defrost frequency and failsafe
Learn more about Refrigeration Technologies HERE.
If you have an iPhone, subscribe to the podcast HERE, and if you have an Android phone, subscribe HERE.