Get Tech Tips
Subscribe to free tech tips.
Ever Hear of Copper Plating Inside the Compressor?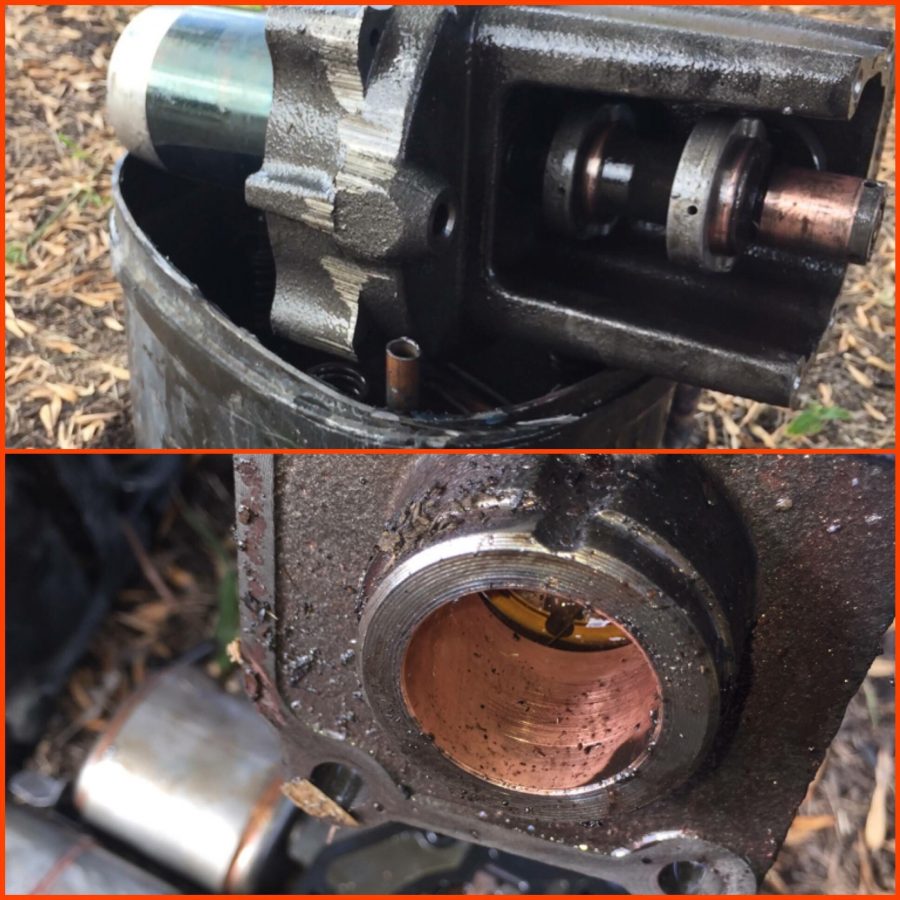 First off, I want to thank Ulises Palacios for taking these photos. He is in the habit of cutting open the compressors he replaces to see why they failed (when possible). I think that's pretty boss.
So, why would the compressor have copper plating on the inside? They certainly aren't manufactured that way.
The short answer is that acids inside the system can eat away at the copper and brass components in the system. The copper is then deposited in the high pressure/temperature environment of the compressor.
Why does this happen?
The presence of any acids in the system can cause this to occur, but the most likely causes are the combination of air and moisture reacting with the refrigerant oil (most prevalently POE) to create an environment in which the copper is dissolved internally and redeposited on the steel in the compressor.
The result inside the compressor is reduced clearances and ultimately locking, overheating, and even short circuits if the mechanical failure results in winding damage, as is fairly common.
So, for a technician, we can ensure that we are properly evacuating the system and installing appropriate filter driers to reduce or eliminate the presence of air and moisture.
—Bryan
P.S. – For an in-depth analysis of a study on copper plating in compressors, you can read a literature search here.
Related Tech Tips