Get Tech Tips
Subscribe to free tech tips.
Electronic Leak Detection DOES WORK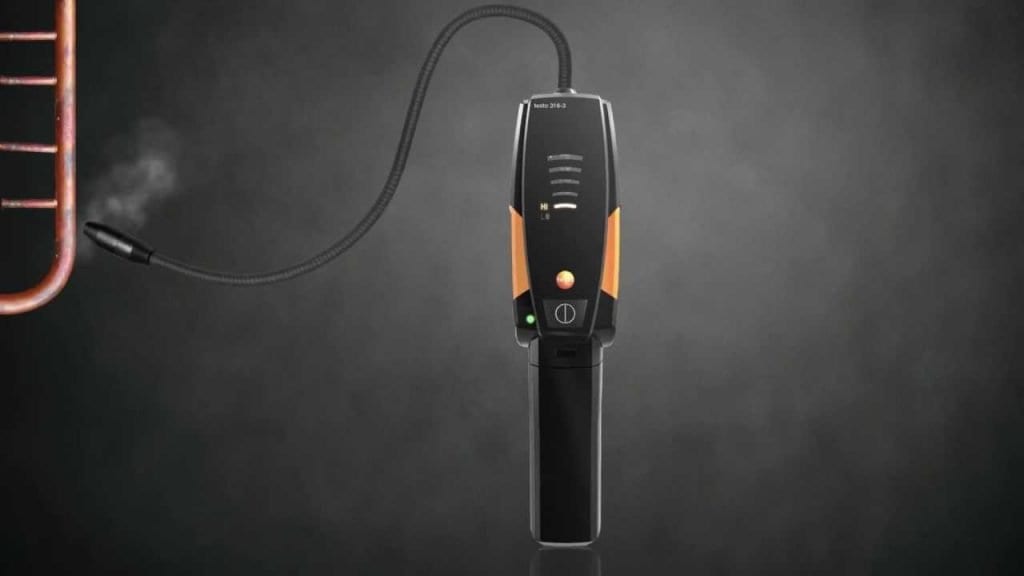 I hear many techs complain about the finicky and ineffective nature of electronic leak detection—so much so that some claim that it is a waste of time altogether. We recently located a leak inside the fins of a ductless evaporator coil—pinpointed to an exact spot—using an electronic leak detector. For demonstration purposes, we took that coil and performed a definitive test to locate it in the video below.
A leak detector can be tricky to use, so here are some of our top tips:
Know your detector. Know its limitations, its sensitivity, and what can cause false positives. For example, some leak detectors will sound off on certain cleaners or even soap bubbles. My detector sounds off when jostled or when the tip is blocked.
Keep a reference bottle so that you can check your detector every time before you use it.
Maintain your detector and replace the sensor as required. Most heated diode detectors require sensor replacement every 100 hrs or so.
Keep it out of moisture. Most detectors will be damaged by almost any amount of moisture.
Move slowly and steadily. Don't jump around or get impatient.
Most refrigerant is heavier than air, which means that starting from the top and working down is usually a more effective way to pinpoint.
Go back to the same point again and again to confirm a leak. Don't condemn a component based on one "hit."
Find the leak WITH BUBBLES whenever remotely possible, even after pinpointing with a detector.
—Bryan
Related Tech Tips