Get Tech Tips
Subscribe to free tech tips.
Don't Forget the Panel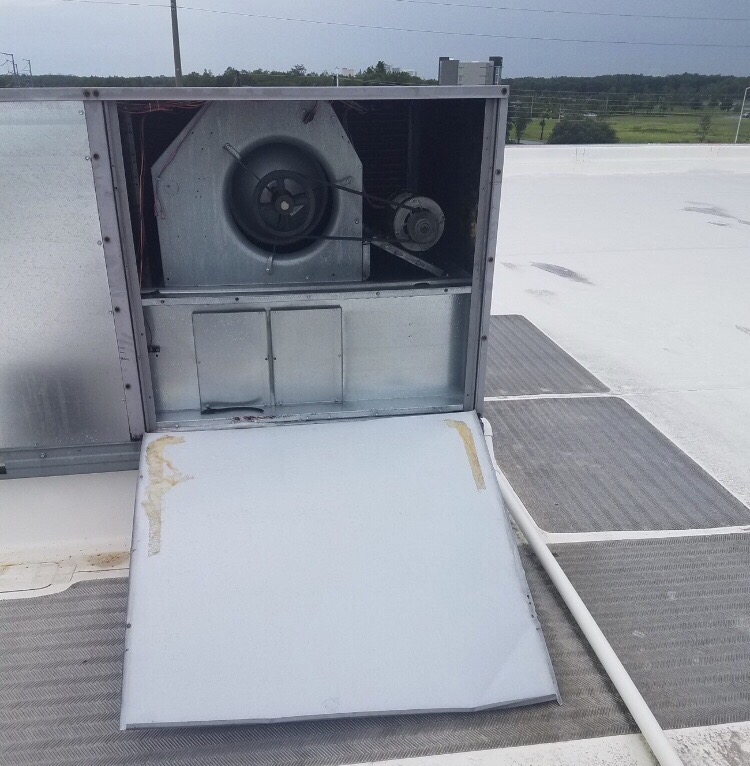 See the photo above? This is a unit we (my company) serviced for a commercial customer.
It doesn't matter if we aligned the belt, dialed in the charge, cleaned the condenser (using THIS thorough process), and got the drain pan clean. We look like dummies because the panel fell off.
Also, as you may notice, the insulation came off.
It doesn't matter if we've had crazy storms or that some of the screws were stripped out long before we got there. What matters is that we serviced it, and the panel fell off.
Some of you will roll your eyes that this is even a tech tip. But if you are honest, how many units have you left that didn't have ALL the screws properly in place. How many times have you left a unit where one of them is so stripped out that the screw was doing nothing?
So, the primary message is:
Don't leave unless all designed fastening points are secured.
This occasionally means tapping in a new screw, sometimes in a new location. Sometimes, it may mean running to a hardware store to get a fastener that's lost. Just take care of it properly and take pride in the finished product of your service.
Often, it means getting screws with oversized threads to replace ones that are stripped out.
While on the topic, keep in mind that screws left on a roof or in the grass can cause roof damage or get picked up by a lawnmower and thrown into a car or another person. It isn't just the panel that comes off that leads to property damage and is a safety hazard; it is also the screw itself.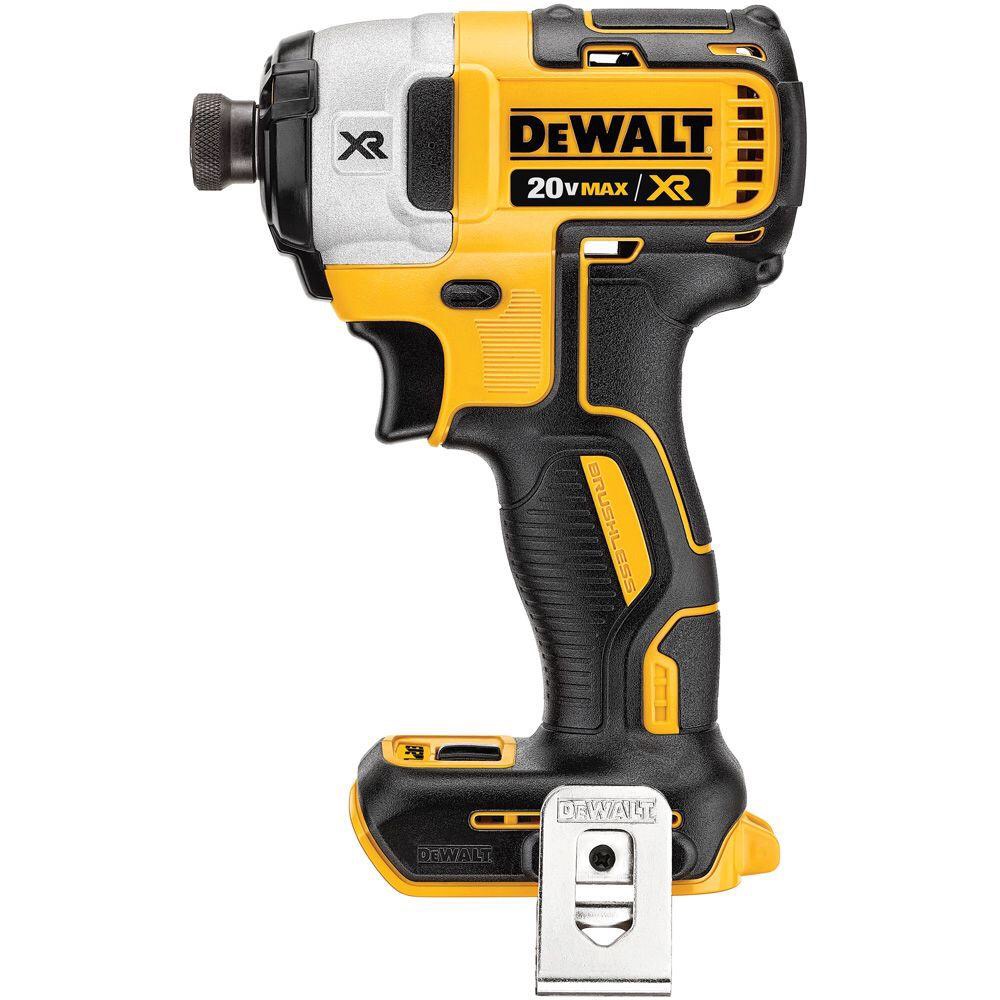 Now, there is something else to consider. The use of impact drivers and drills with no clutch or the clutch set too high has resulted in a big increase in stripped-out fasteners.
An impact driver (shown above) is meant to DRIVE screws either in repetitive or high-torque applications. Impact drivers are designed with a "percussion" action that drives screws quickly and forcefully into the base material. That high-torque action also does a great job of stripping out screws.
A driver like this red one does not have the TORQUE of an impact, but it turns screws and fasteners with a smooth motion without the percussion of an impact. It also has a clutch that should be set as low as possible to get a snug fastener without the risk of striping out.
For the average HVAC/R technician, I would advise using a clutched driver as your primary "go-bag" tool and only reach for an impact or larger drill if you are driving screws repeatedly into new material.
Using the right tool consistently can make keeping panels firmly in place easier and avoid embarrassing situations like the one at the top.
—Bryan
Related Tech Tips