Get Tech Tips
Subscribe to free tech tips.
Dielectric Grease: What It Is and How To Use It
Dielectric grease is an often misused and misunderstood product that could easily benefit HVAC/R technicians in various ways. From food service to electrical connections, dielectric grease can help lubricate mechanical components and prevent corrosion on electrical connections. But we need to understand what it is in the first place before we can properly apply it in the field.
Dielectric grease is silicone-based grease with insulating properties. Common uses for dielectric grease include electrical connections, spark plug wires, and mechanical connections. The most common misuse of dielectric grease relates to electrical connections.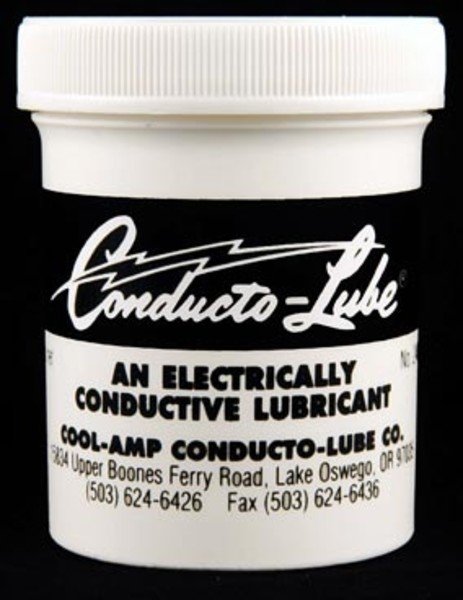 I mentioned that dielectric grease acts as an insulator, yet many technicians mistake silicone grease as conductive. If you're looking for conductive grease, Conducto-Lube Silver or any carbon conductive grease will do. Conductive grease is for conducting electricity from one conductor through the grease to another conductor. 
To apply silicone dielectric grease properly to electrical connections, make sure the conductor mating surfaces are bonded before applying the grease. In coastal climates, low voltage wiring is particularly in danger of corrosion, especially right on the waterfront. 
To prevent corrosion and protect the connections, make a solid connection with your exposed conductor wire with an appropriately sized wire nut. Then, remove the wire nut and dip the exposed conductor into dielectric grease. Next, put the wire nut back on. If you really want to get crazy, you can then wrap the connection with electrical tape. For contactors and other connections, wire up the components as usual, then apply a dollop of Daisy—I mean, dielectric grease—to the connection points.
You can use dielectric grease in a variety of mechanical applications as well. The Refrigeration Technologies silicone grease is also food-grade and is suitable for many refrigeration applications. 
Remember to always double-check your electrical and mechanical connections for the correct torque before applying the grease. If you're not careful, things can get messy quickly!
—Kaleb
Related Tech Tips