Get Tech Tips
Subscribe to free tech tips.
A Story We Know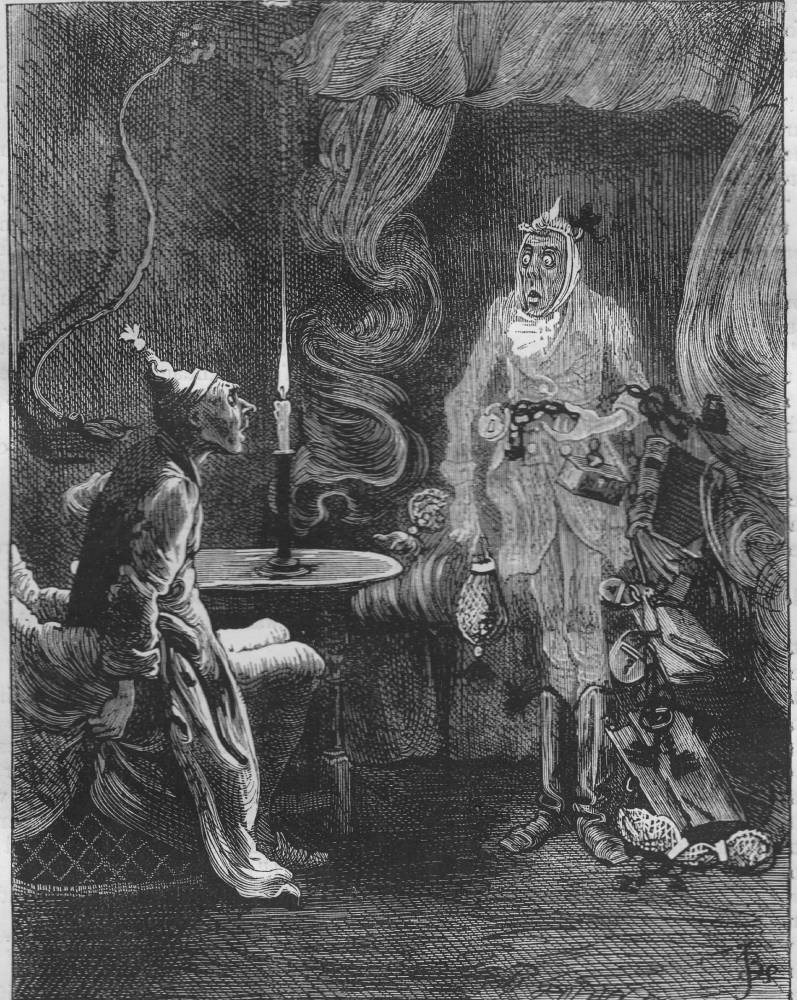 Marley was dead, to begin with. There is no doubt whatever about that.
That's the way Charles Dickens begins his "A Christmas Carol," one of the most well-known pieces of literature in the modern world. A short story that can be read aloud in a few hours has to start memorably, and this one certainly does.
All of us can relate to the common themes the story tells of a man who forgets himself, loses what's important, and requires other-worldly intervention to find the true meaning of Christmas (and life) once again.
All of my Christmas favorites carry this theme:
George in It's a Wonderful Life
Reverend Henry in The Bishop's Wife
Walter in Elf
And my favorite of all… Jesper in Klaus.
All of them are stories of redemption where what was lost is found, and the internal blindness that comes from forgetting is redeemed with new clarity.
But Marley… he was dead, to begin with.
This line has been ringing in my head over the last few days. They have not been easy days—not bad necessarily but not easy. Maybe you can relate? Maybe it has been longer than a hard few days or even years. Maybe the world feels upside down, or you feel lost. I feel that way more now than ever.
Maybe much of life feels empty, but at least… we aren't like poor Marley… he was DEAD, to begin with.
We don't even think to relate to Marley; he has no more chances, he is beyond hope… he is already DEAD, TO BEGIN WITH.
When we are kids, the world has endless possibilities; we feel alive, and every day holds a new discovery. Often through our teens, we find an ideology to cling to that serves as a counterpoint to the greedy, self-centered adults. Drama and life abound in both the extreme positive and negative.
Later, we have commitments and bills and maybe a 15-passenger van full of children. These pressures force rigor, focus, alarm clocks, and consistent paychecks. One day, we wake up and look in the mirror and see wrinkles and bags, and worry. Now our children are the ones who see us as an anchor dragging them away from their joys and dramas.
And this is the part in the movie where we are forced to remember. A ghost visits our bedchamber, or we find out we have a long-lost elf son, or a bumbling wingless angel jumps into a freezing river.
But what if we are actually more like Marley than we like to think?
What did Marley REALLY die from?
Selfishness.
What if… we are dead, to begin with?
What if redemption is so much less like remembering and so much more like having our debts paid when we don't deserve it? What if honest redemption stories look so much more like an empty, lifeless hand open to receive an undeserved life than it is a ruddy fist pulling us up by our bootstraps?
A life where we get to serve and sacrifice for others because we actually want to serve and sacrifice for others. Not because we remember who we are but because we know what we were redeemed from, namely our own self-centered pursuits that result in emptiness and ultimately destruction.
In the story, Marley is undeserving beyond redemption. To the extent that I allow selfish impulses to govern my life, I am no different and often, I am no different. But there is good news, news I have experienced, news worth jumping for joy like a kid again.
What is lost can be found, and my blind heart can see because greater love has no one than this, that someone lay down his life for his friends.
Someone we celebrate today in humility and gratefulness for a life born in humility for our redemption. A story we all know, but a story worth remembering… especially for people like myself… and Marley.
Merry Christmas.
—Bryan
Related Tech Tips