Join us at Kalos HQ in Sunny Clermont, FL on January 19-21, 2023
for the 4th Annual HVAC/R Training Symposium
Some of the best educator's in the industry here to train on many applicable topics! Previous years speakers below
JORDAN CUMMINGS AND ROMAN BAUGH- VRV/F

ED JANOWIAK- WHAT IS THIS MANUAL S ALL ABOUT AND DID IT REALLY GET UPDATED?

TY BRANAMAN- EDUCATION, IT TAKES ALL OF US!

BRETT WETZEL / KEVIN COMPASS- REFRIGERATION ROUND TABLE DISCUSSION

JIM BERGMANN- SYSTEM COMMISSIONING WITH MEASUREQUICK

KEVIN HART- BEYOND COMFORT

BILL SPOHN- BUILDING SCIENCE 101 FOR HVAC CONTRACTORS: OR MORE BS FROM BS

BILL SPOHN- BUILDING AND LIVING IN A NET ZERO HOME: WITH AN HVAC FOCUS

JIM FULTZ- RESIDENTIAL GAS FURNACE COMMISSIONING

RICK STREACKER- THE IMPACT OF STATIC PRESSURE ON FAN AND BLOWER MOTORS

RICK STREACKER-  CAPACITORS AND POTENTIAL RELAYS: THE CRITICAL COMMON CHARACTERISTIC!

RICK STREACKER- WHY HORSEPOWER MAY NOT PROVIDE THE INFORMATION NEEDED TO PROPERLY SIZE A REPLACEMENT MOTOR.

CHRISTOPHER MOHALLEY- ECM MADE EASY

CHRIS HOWELLS- IMPORTANCE OF FRESH AIR VENTILATION WITH INTRO TO E100V+8190FF SYSTEM

RUSSELL KING, M.E.- DIAGNOSING HOME COMFORT PROBLEMS

RUSSELL KING, M.E. – INTRODUCTION TO RESIDENTIAL HVAC DESIGN

TONY GONZALEZ- SYSTEM EVACUATION THE RIGHT WAY!

TONY GONZALEZ-  HVACR WIRELESS SYSTEM TROUBLESHOOTING: BETTER AND FASTER THAN EVER

CHRIS STEPHENS- THE STATE OF HVACR

JOE MEDOSCH- WHO HOLDS THE KEYS TO GREAT INDOOR AIR QUALITY? WHAT DOORS ARE OPEN? WHO ARE THE KEY MAKERS?

DAVID RICHARDSON- 5 AIR DIAGNOSTIC TESTS YOU CAN DO ON EVERY CALL

ERIC KAISER –  IS A HOUSE REALLY JUST A BIG DUCT SYSTEM?

RACHEL AND ERIC KAISER- APPLIED SCIENCE OF WATER FOR HVACR

JOHN CHAVEZ- DUCTLESS SERVICE STEPS TO SUCCESS

JOHN CHAVEZ- INTRODUCTION TO VRF (VARIABLE REFRIGERANT FLOW) SYSTEMS

TREVOR MATTHEWS- COMPRESSOR TROUBLESHOOTING AND TEARDOWN

CRAIG MIGLIACCIO- FURNACE OPERATION AND TROUBLESHOOTING

STEVE ROGERS & CHRIS HUGHES- DEALING WITH A PROBLEM HOUSE – A "BASKET CASE" STUDY

STEVE ROGERS & CHRIS HUGHES- TECHNICIAN VS. ENGINEER: A DISCUSSION ON SHR, AIRFLOW, AND DELIVERING SYSTEM PERFORMANCE
This will be a structured conference with classes and demos going on throughout each day from 8:00am – 5:00pm with opportunities to hang out along the way.
You will come away with new relationships with the best in the trade as well as some excellent training.
This is a limited capacity event with only 200 attendees, due to space.
The event will be held at the Kalos Services Offices in Clermont, Florida at:
236 Hatteras Avenue
Clermont, Florida 34711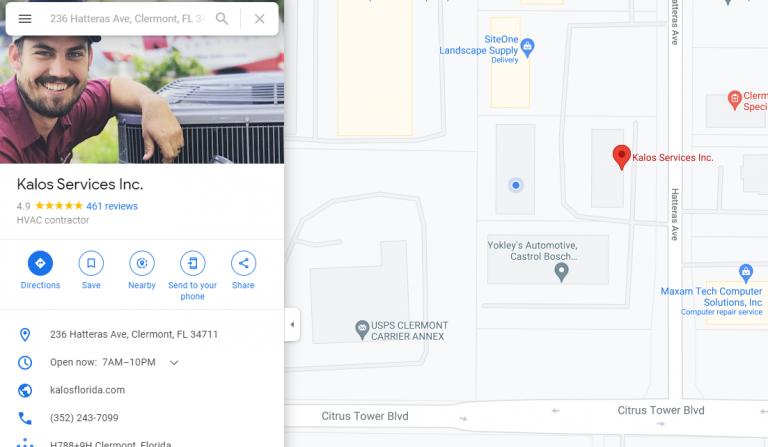 PARKING/SHUTTLES
Parking will be offsite only a few blocks away in an empty parking lot just below the Citrus Tower Professional Center between Citrus Tower Blvd and Hunt. You can enter this address to get very close to the parking lot: 255 Citrus Tower Blvd, Clermont, Florida 34711.
Shuttles will run throughout the day for transportation to/from parking to the event.
HOTELS
Details to come….