Back
Training for the Future w/ Clifton & ESCO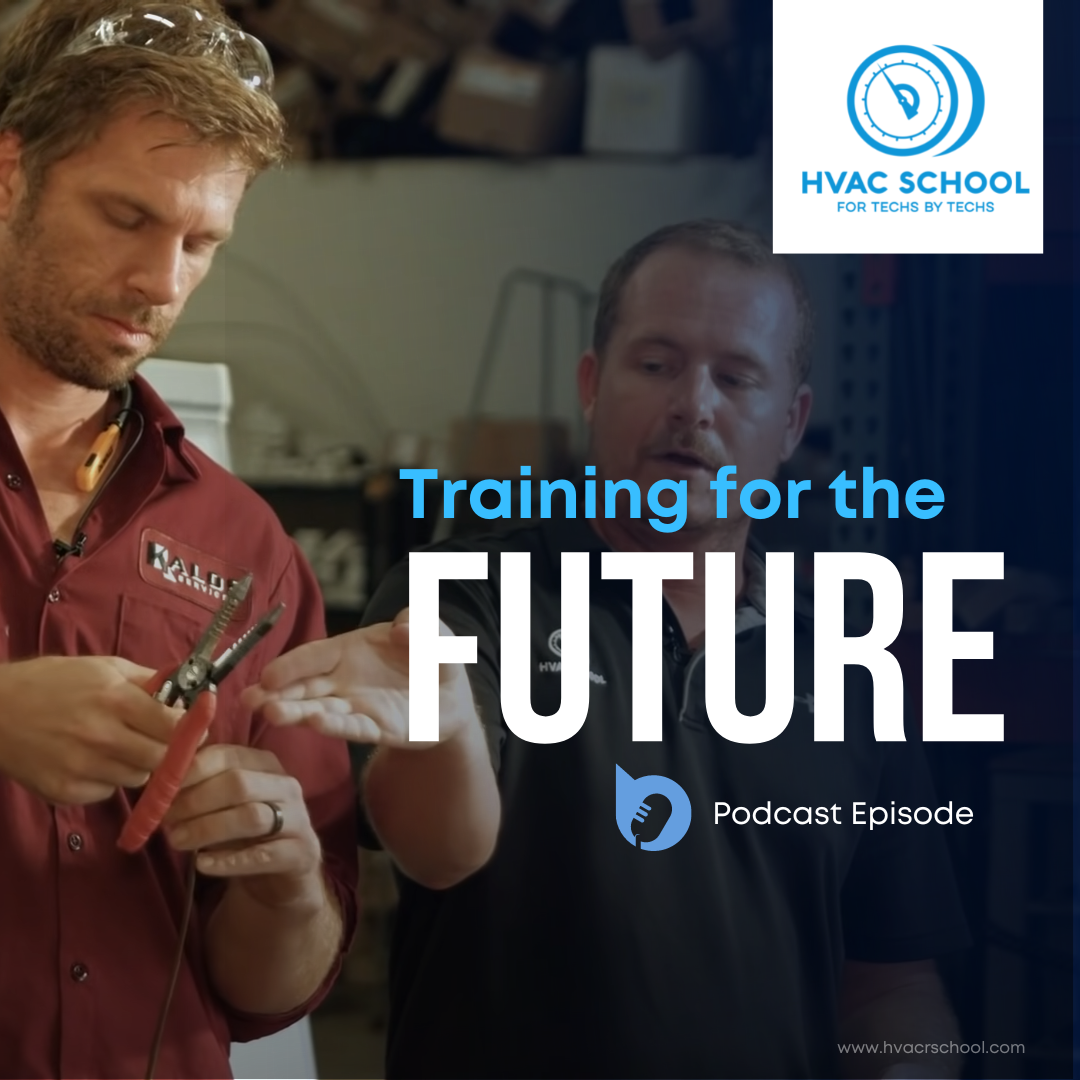 Clifton Beck of ESCO Group returns to the podcast to talk about training for the future. He also talks about how he became an educator, what it's like to be a trades educator with ESCO Group, and how educators can handle the recent HFC phasedown and the rise of A2L refrigerants.
Especially with the COVID-19 pandemic, mass media has changed the way the industry thinks about training. Organizations like ESCO have evolved, and that is evident in their curricula; changes are being made to keep up with field tools and equipment to make sure technicians are up to date. A large network of industry experts makes these training curricula possible.
Virtual and media education have changed the way we think of educators. Many of the most knowledgeable people in the industry, including people like Craig Migliaccio, work in the field and aren't traditional educators but have a large positive influence on the industry due to social media.
Refrigerant regulation changes, including the HFC phasedown, present opportunities for training to focus on combating misinformation and adapting to field conditions. Training should aim to eliminate confusion and anger in these situations. Proper installation and service procedures will make the A2L transition much easier.
Clifton and Bryan also discuss:
Clifton's professional history
HVAC experts and relationship building
ESCO Institute and HVAC Excellence
The evolution of educators and expectations for them
HFC phasedown facts
Recovery, recycling, and reclaiming refrigerant appropriately
Commercial vs. residential HVAC/R and refrigerant regulations
Educators as social media personalities
HVAC Excellence Conference
Learn more about ESCO Group's resources at https://www.escogroup.org/. You can also check out the ESCO Group YouTube channel at https://www.youtube.com/@escogroup.
Learn more about the HVACR Training Symposium or buy a virtual ticket today at https://hvacrschool.com/symposium.
If you have an iPhone, subscribe to the podcast HERE, and if you have an Android phone, subscribe HERE.
Check out our handy calculators HERE.