Back
The Skills Gap and Training #LIVE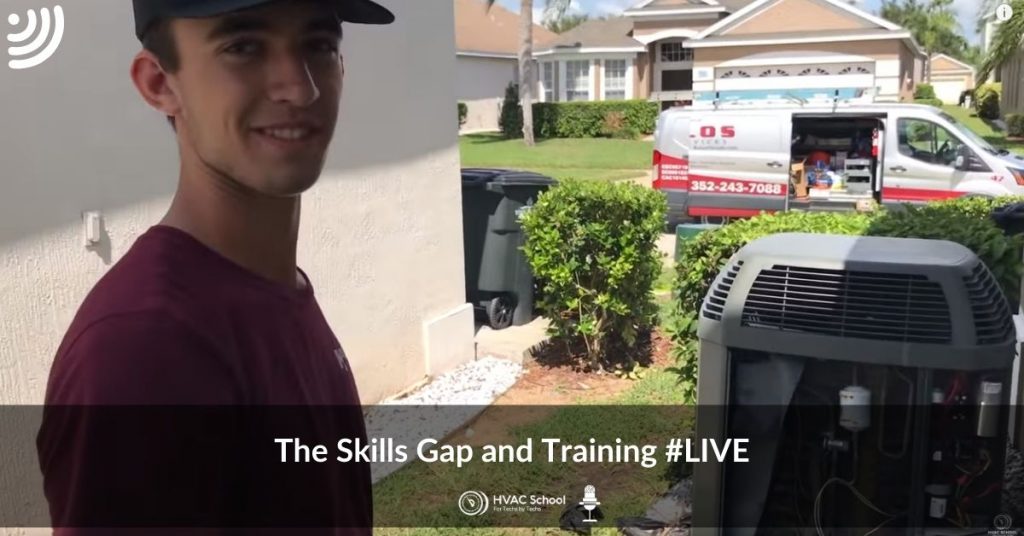 In this live podcast from CASTBOX, we discuss the skills gap and how we are going to get more people into and trained in the HVAC/R trade.
Instead of gaining skills early in life and then looking for a job, many of us in the HVAC/R trade started our careers and gained skills along the way. The most successful technicians (and Bryan's favorite job candidates) have the "growth" mindset and care about their work, not just connecting a paycheck. Many people have experience working with their hands (or working any job), but they don't go into the HVAC industry with trade experience under their belt. Work ethic and care for one's work are more indicative of success than prior skills.
From a contractor standpoint, Bryan thinks that we must teach and force the application of skills. The basics are important, and being a "hands-on learner" is not an excuse for a technician not to learn the basics. Repetition and muscle memory are a major part of learning in our trade; however, they are undervalued in the classroom. It's all about striking a balance.
As a society, we don't see as many people involving their family members in the trades. As a result, our trade currently has a hiring and skills gap. It's up to us to get people excited about the trade and help them get involved. We must make it clear that HVAC/R careers ARE good careers where you CAN make a nice living.
We also discuss:
Hiring out of desperation
Self-control and maturity regardless of age
Successful techs from other industries and hard times
The Diagnosis Game
Company culture
Successful communication
Formal vs. informal performance reviews
Interpreting hiring exams, interviews, and phone calls
Proficiency timeline and career evolution
Learning without an internal training program
Competitive starting wages
Better high-school programs
Socratic method
Getting younger people involved in the trades and job-shadowing
Being safety-conscious
Apprenticeship programs
HVAC/R teachers
Being intentional about training
Learn more about Refrigeration Technologies HERE.
If you have an iPhone, subscribe to the podcast HERE, and if you have an Android phone, subscribe HERE.