Back
The Future of App-Based Diagnosis w/ Jim Bergmann (Podcast)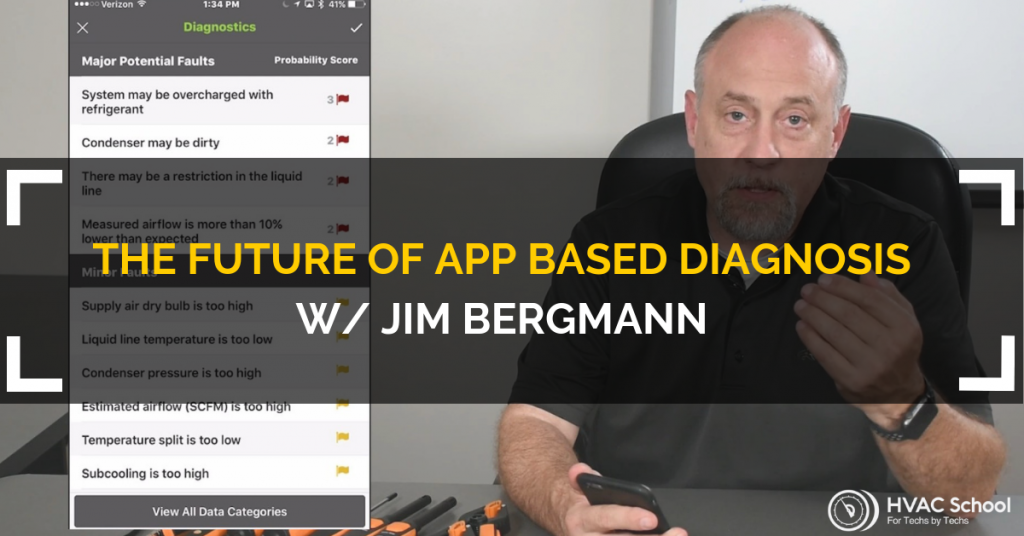 Jim Bergmann gives us a year-end review of all that is happening at MeasureQuick and his predictions for the future of app-based diagnosis. He also covers what's been going on with Redfish, BluFlame, BluVac, Supco, Testo, and Fieldpiece.
Diagnostic tools only work if the buyers understand how to use them. When apps can assist the tool buyers and users with diagnosis, the tool manufacturers can focus more on improving the technology; they can leave the software and education to mobile applications. Implementing gas appliance diagnostic education has been a challenge for Jim and other app developers. However, they are attempting to take app-based gas appliance diagnosis to the next level. The goal of diagnostic apps is to educate technicians about tools and readings and to make diagnoses more comprehensive.
From the start, one of MeasureQuick's major focuses has been accessibility and ease of use. A diagnostic app that gives technicians a seamless way to take readings, store data, and learn about their measurements should be easy to use, so Jim has put a lot of work into making a user-friendly app. So, the next step for MeasureQuick in terms of accessibility will likely be to allow users to share data for remote viewing.
MeasureQuick has incorporated education on the basic refrigerant circuit, electrical components, gas appliances, and vacuum within the app. Soon, Jim would like MeasureQuick to expand into the refrigeration and geothermal sides of the HVAC/R world; he'd also like to implement project notes.
Jim and Bryan also discuss:
Monetizing diagnostic apps
Tying tools into diagnostic software
Wireless range and BlueTooth considerations
Working with programmers
How much might I invest in an app-based diagnosis app?
Third-party quality control
Future-proofing
Project or process-based functions
Integration
Electronic accessibility and pricing
Learn more about Refrigeration Technologies HERE.
If you have an iPhone, subscribe to the podcast HERE, and if you have an Android phone, subscribe HERE.