Back
Malco – New Tools and Education Focus with Rich Benninghoff – Short #138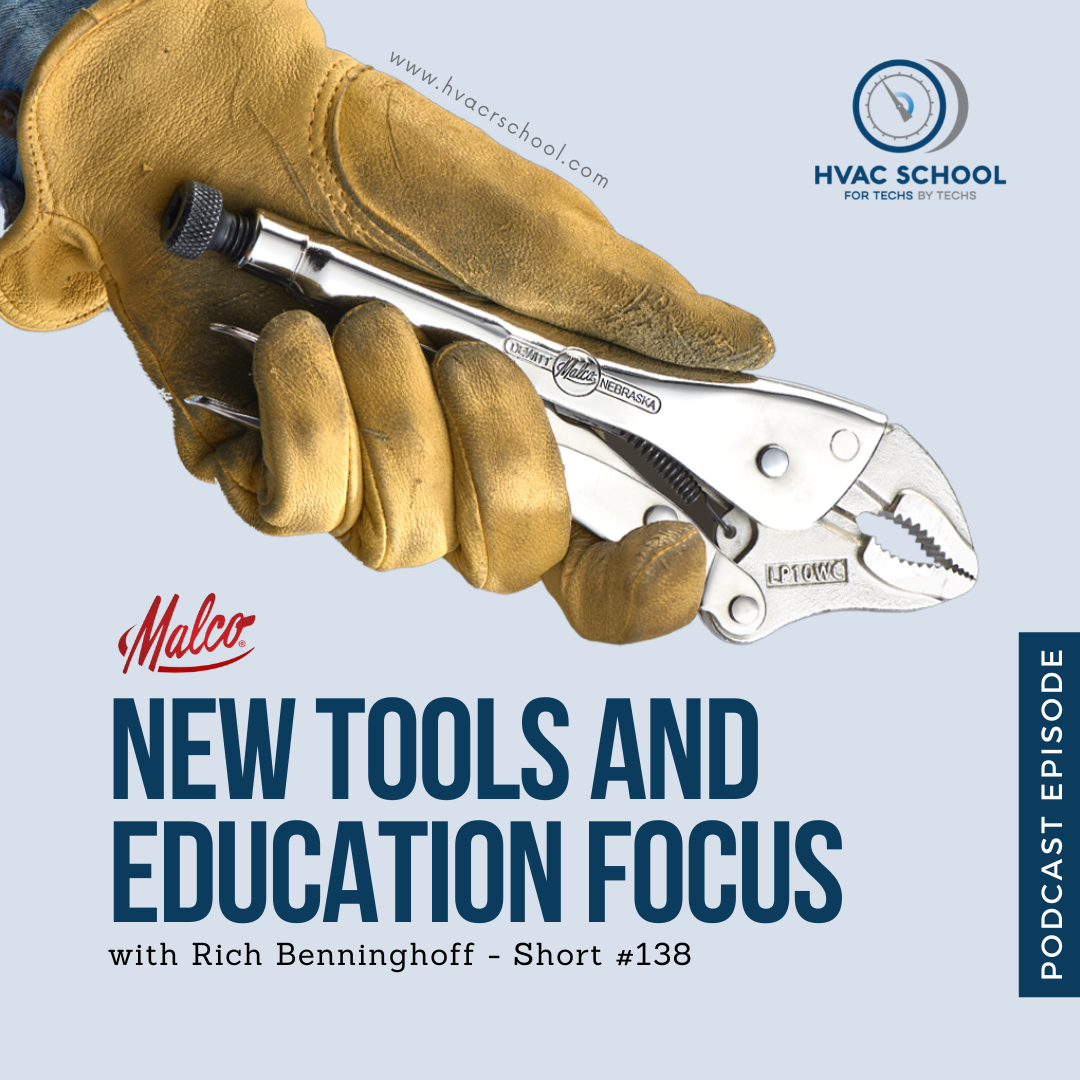 In this short podcast from AHR 2022, Leilani Orr and Eric Kaiser talk with the president and CEO of Malco Tools, Rich Benninghoff. Rich discusses some of the exciting new tools that Malco is bringing to the market and some plans for the future, especially when it comes to education.
Malco has developed the Eagle-Grip, which is a set of locking-handle pliers made in the USA with American steel. The tool is currently in a soft launch; it is currently receiving a lot of interest, so Malco has been building up inventory, forming partnerships across industries, and collecting market feedback.
One of Malco's most exciting products is the C-RHEX line of cleanable, reversible magnetic hex drivers. These hex drivers come in many sizes and are easy to clean; the cleanable and magnetic features are especially important, as the buildup of metal resin and clippings can decrease tool longevity and effectiveness without proper cleaning.
Malco has also been focusing on trade schools and education through "Look Good, Feel Good, Do Good." The initiative gives back to the community and provides career and education-enhancing opportunities to young people who are serious about the trade.
Over the next decade, expect to see Malco continue investing in product innovation. Rich is excited to grow the brand and help the HVAC, automotive, and other industries along the way.
Rich also covers:
Malco's history with sheet metal fabrication
Relying on customers for feedback and ideas
"Head of the Class" program
Providing tools for shop classes in local school districts
Learn more about Malco Tools at https://www.malcoproducts.com/.
If you have an iPhone, subscribe to the podcast HERE, and if you have an Android phone, subscribe HERE.
Check out our handy calculators HERE.