Back
SweetProcess makes it easy for employees, managers, and management-level executives to collaborate together to create and improve their procedures, processes, and policies. It becomes the one source of truth, the one place where every employee regardless of their role or team/department in the company can go to find information on how work is done.
Video about ...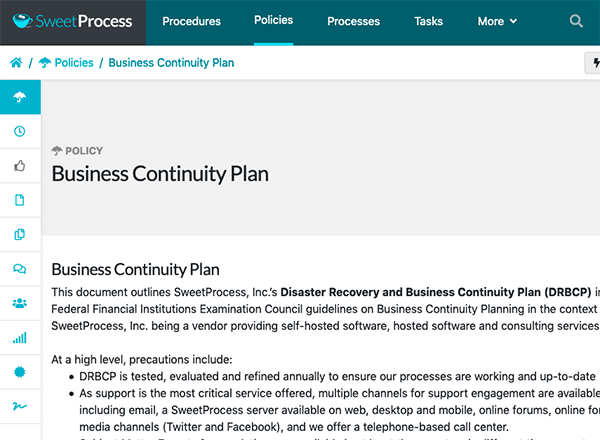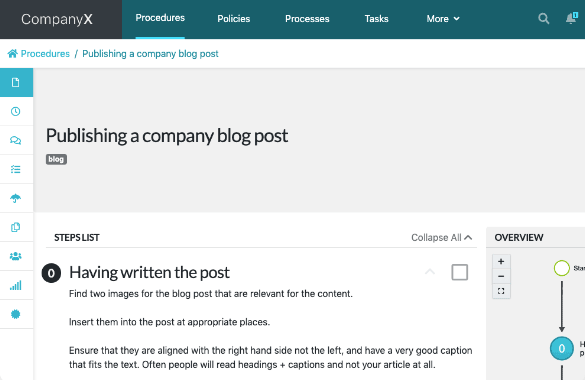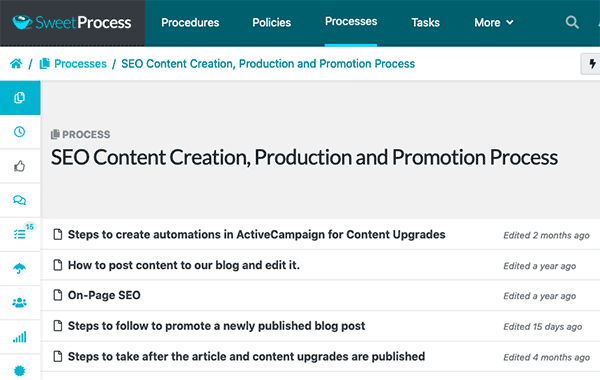 Focus on the work that matters.
Document processes, procedures and tasks in one place so you can stay focused on growing your business.