Back
Active air management
Go beyond comfort with HAVEN
Breathe Better
Remote HVAC & IAQ diagnostics through the HAVEN Pro Web Portal
On-demand HVAC automation for Active Air Management
Dedicated Pro & Homeowner support teams
Data driven sales opportunities
Visitless customer management
Builds trust & creates long term customers
How it Works:
The Central Air Monitor is installed in the duct of a customer's home, where it tracks particles, airborne chemicals, relative humidity levels and airflow status.
The Central Air Controller activates HVAC equipment automatically, ensuring proper filtration and circulation of the home's air based on real-time readings from the Monitor. The two work together to 'supercharge' any ducted HVAC system & IAQ accessory through an added layer of intelligence for active air management.
The HAVEN Pro Web Portal provides HVAC professionals with remote access to IAQ data, and the insights needed to offer clean air services, year-round.
Pro Web Portal Features:
Automatically prioritizes customers based on IAQ status
Visitless customer management, perfect for maintenance and service contracts
IAQ report generator to facilitate sales and upgrade conversations
Analytics & insights dashboard ○ Education, Sales & Marketing resources
The HAVEN IAQ App shows homeowners that HAVEN is automatically responding to IAQ events, for clean air peace of mind.
Visit haveniaq.com to learn more and become a HAVEN Pro today!
---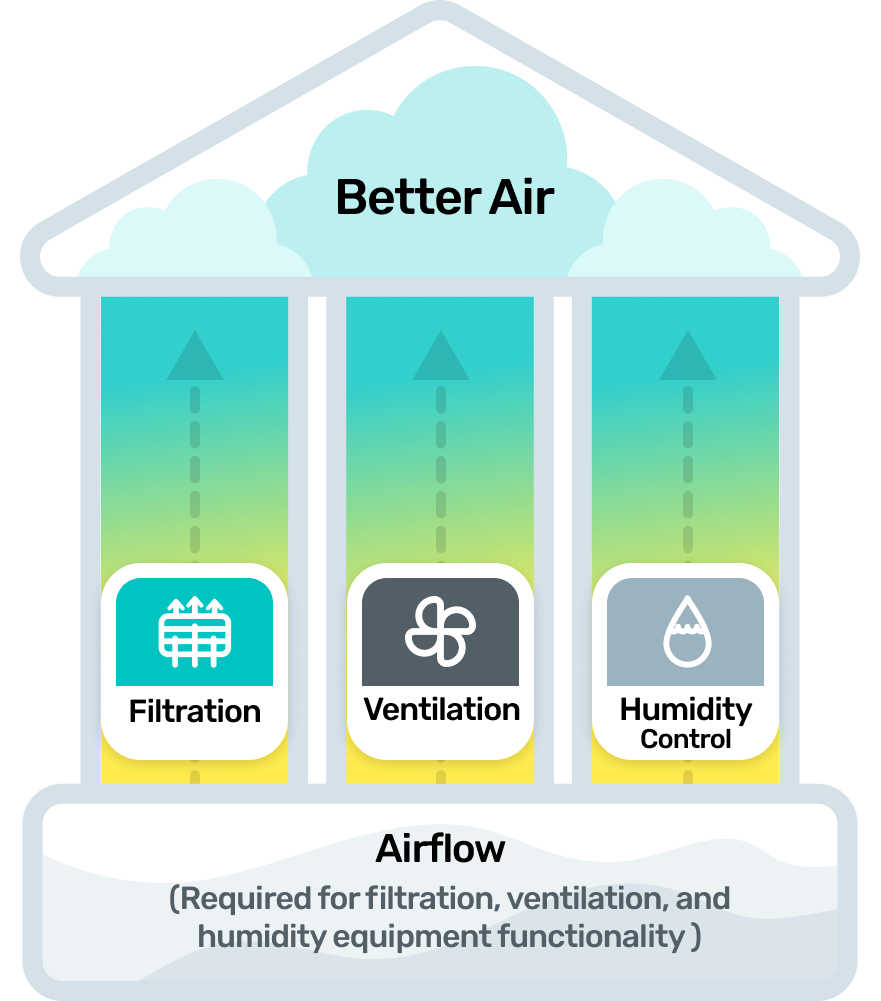 The 3 Pillars of IAQ
HAVEN has the unique ability to manage the three pillars of IAQ through airflow detection, and
automation.
○ Filtration: Helps capture harmful airborne particles on a whole-home scale
○ Ventilation: Replaces stale air with fresh outdoor air, removing any built up airborne chemicals in
the home.
○ Humidity Control: Key for human health and comfort in limiting microorganism and virus survival.
○ Airflow: The foundation to the 3 pillars of IAQ. Without airflow, the equipment that manages the
3 pillars can't function effectively.