Back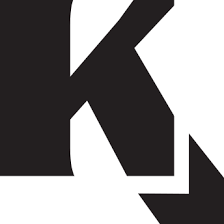 Kalos Services
236 Hatteras Ave Clermont Florida 34711
Hiring Manager:
Jesse Claerbout
HVAC Installation Technician
Experience in A/C service
Estimated yearly pay:
Varies + Overtime
Full time

$16 - $22hr is typical but varies with experience - additional performance-based pay also available
per hour
We are hiring air conditioning installers. A/C installers install residential A/C systems in the Central Florida area. Since installers will work in customers' homes, we require professional conduct at all times. We are not looking for an outgoing salesperson, but we expect our installers to be good listeners and knowledgeable about the units they install. Their goal is to instill confidence in customers and be someone they can trust. We expect our A/C installers to perform good work that doesn't result in callbacks shortly after finishing a job.
A/C installers must be familiar with the components of various manufacturers' A/C systems. They will be assembling these units daily and must know them inside and out. In general, they will be charging A/C systems, performing retrofits, and completing many more startup tasks.
Company culture
When we started Kalos we were OVER the bad service, broken promises and issues swept under the rug at the customer's expense. We had seen this at other construction and service companies and we vowed to do the right thing no matter what.
Because of this we have corrected mistakes on many occasions even when customer's hadn't noticed anything wrong. We commit to treating others the way we would want to be treated, not only when it's easy but ESPECIALLY when it's hard.
Our internal training methodology
Kalos is an equal opportunity employer. We hire and promote based on attitude, skill, experience and emotional intelligence NOT based on age, religion, race, gender, sexual orientation or health history. Ex-military and all people of diverse backgrounds and creeds are encouraged to apply.
Kalos Services is a drug-free workplace. We drug test upon initial hire, after any and all accidents and whenever there is probable cause.